By Orlan Erin Raleigh & Jon Ruttan
Erin and Jon are the owners of Jangling Jack's, which opened in Kings Cross late last year.
On December 15th of 2015, we opened Jangling Jack's Bar & Grill in Potts Point/Kings Cross. Many people naysayed our decision — but we felt, and always will feel that the vibrant community of our neighbourhood has not left the precinct, but rather the "long-weekend" crowd who came from elsewhere to hit the nightclubs has signifcantly diminished since the lockout laws were introduced.
It wasn't just the closing of the doors at a certain time of night which changed our city so quickly, it was the attitude towards nighttime revellers which decimated our once vibrant nightlife here in Sydney. Not all people want to dance till dawn and drink to excess. In fact, in our experience most people aren't interested in that at all. They have to work the next day…
Only very few who go out are violent, but our community has been painted as dangerous and violent. JJ's is less than 100 metres from where on July 7th 2012, Thomas Kelly tragically lost his life in a senseless act of violence. The man who assaulted him had been violently attacking other people that same evening, and was on bond for other violent incidents.
There's not a single bar owner, operator or patron who condones violence in our community. That isn't a grey area. The lockout laws were a reaction against these violent incidents occurring routinely all across Sydney, damaging the community, the lives of those involved and their families.
ADVERTISEMENT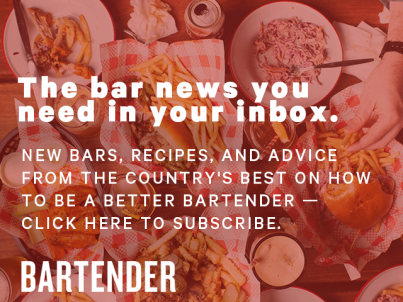 &nbsp
We are a small venue. A little bar and restaurant who serves food till 1am — because, let's face it, not all of us have dinner at 6pm. The sort of venue which attracts a diverse range of patrons of all ages, and from all walks of life. Those patrons in fact all sit talking to one another if they are seated at the bar, and lately they have all without fail aired their own feelings to us regarding the lockout laws. Not one of our customers has been violent, yet all of them are perplexed as to why each Friday and Saturday at midnight until 1am, I must don a "Hi Viz" vest as an RSA marshall with our kitchen clearly still open and operating. We fully understand that a larger venue with multiple levels and a capacity in the 100's would need an RSA marshall and we fully support all patrons being kept safe through vigilant staff serving drinks where appropriate and denying drinks when they feel it is necessary. We trust our staff. We also trust our patrons to behave themselves for their safety and the safety of those around them. We have to trust them as they have walked in at random into our space in order to relax, socialise and have dinner. Prioritising and implementing RSA and talking to customers to gauge their overall demeanours is an important part of operating a calm and enjoyable environment. We all want a safe city, so that we all can enjoy it.
All Sydneysiders however, also want a vibrant, lively and exciting place in which to live and explore. Some of that exploration is the beach. Some is music and theatre. And some of that exploration is the city, after midnight.
There isn't a single operator in this city who would disagree that violence is not ok. Not a single operator would want any harm or injury to come to a single person in their venue or any other. The "Lockout Laws" have taken thousands of people off the streets — the vast majority of whom have never in?icted harm upon another person. The laws have obliterated the light sense of fun this city always had in our eyes.
From experience, we saw the impact of the "small bar culture" on the vibrancy of our city. It gave everyone more and more options for how they would like to spend a night with their friends. Nightclubs and pubs weren't the only way to have a drink anymore. We all explored the city a great deal more with bars popping up in the most unlikeliest of places. Whole neighbourhoods were revitalised by small businesses attracting new people into new areas. We fear that with the downturn in Sydney's nightlife, and draconian rules over how and when people can enjoy their night will put us two steps back when the city of Sydney had taken only one step forward. Having small venues scattered throughout the greater Sydney area means that the patrons are monitored and interacted with whilst out and about.
Jangling Jack's will never be open until 3am. We simply don't want to be. Our issue with the laws and the way in which they seem to have shaped the police as separate to the community is the level to which we cannot offer choices to our customers. As a venue- we watch 18-25 year olds frequently walk past us. Our main customer base is far older than that. They're the sort of people who enjoy a cognac after dinner, or a scotch whilst listening to incredible music and having a little late night snack. They shouldn't be made to feel like criminals for wanting a scotch at 12:15 am on a Saturday. It is after all the time to do so. Why than, are we not allowed to give a perfectly sober grown up the $40 scotch he has reasonably asked for? Because of a time? Fifteen minutes? He could get that Scotch – if he goes to another suburb. A few minutes away- and he could drink whatever he wanted 24/7.