The House of Angostura®'s commitment to maintaining quality products and enthusiasm for constant innovation continues to be a rewarding asset to the Company. Angostura's Second Limited Edition rum from The Cask Collection (Angostura® No.1- Once Used French Oak Casks) was awarded a Gold Medal at the World Spirits Awards Competition 2016. With its "redefined abundance of aromas" and "fragrant image on the palate" Angostura® wowed the judges with its "delicate malt candied sweetness". From its "classic aroma profile" in Angostura 1824® to its "aromatic rum ester style" of Angostura® Reserva, Angostura®'s entire International Rum Range was also awarded Gold medals, (Angostura 1824®, Angostura 1919®, Angostura® 7yo, Angostura® 5yo and Angostura® Reserva). Angostura® Limited Distillery didn't stop there! They were also crowned: World Class Distillery of the Year 2016.
Angostura's Second Limited Edition rum was launched in Vienna, Austria in September, 2015 and by December, 2015 15,030 bottles were sold in selected markets worldwide. Bottled at 40% the first Angostura® rum finished in French oak casks, Angostura No. 1 Once Used French Oak is an exquisite, silky smooth complex blend – created with a fusion of techniques learnt from the Old World and perfected in the New World.
Four hundred (400) spirits from sixty participants (60) and distilleries from twenty five (25) nations (islands) were judged in this year's competition, where the results were based on the WOB 100-points grading system tailored to spirits, as an experienced international jury of tasters warranted an unbiased assessment. The spirits that were staged ranged from coffee and cigar brandies to gin, rum, fruit spirits and 100% distillates. "Simply the best in Spirits" slogan indicated that only the best products were allowed to be entered. Three hundred and eighty five (385) medals were awarded at the competition this year.
Angostura is distributed through island2island — for more information, click here.
ADVERTISEMENT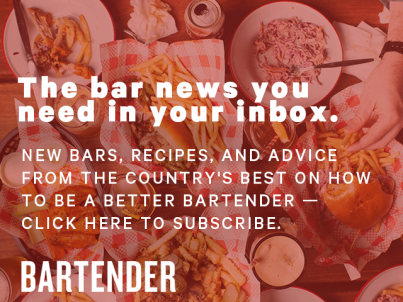 &nbsp