G
in. It's been challenging vodka as the dominant white spirit of choice, and while Aussie consumption of spirits per capita has been more or less steady from 2009 to 2014, the number of people who have turned to gin is increasing — Roy Morgan Research released data last year that saw gin drinkers increase by 200,000 between 2009 and 2014. Here we take a look at gin with some basic gin category knowledge, and a roundup of ten great bottlings.
How is it made?
It's the botanicals that really determine what makes a gin a gin. The cast of botanicals can change depending on the bottling, but there is one botanical without which it ain't really gin: juniper.
There are a couple of ways of extracting the flavours and aromas of the botanicals.
One way is through maceration. By steeping the botanicals in the spirit before distilling, some of the aroma compounds and essential oils are extracted (longer maceration produces a more full-flavoured spirit). This is best for hard botanicals (like orris root and angelica).
ADVERTISEMENT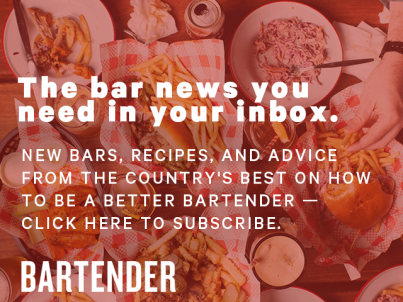 &nbsp
The other method is through vapour infusion. This involves placing botanicals in a basket at the top of the still so that that as the vapours boil off the spirit they pass through the botanicals releasing their oils and aromas, before being condensed later in the process. This is suitable for more delicate botanicals like lavender.
Botanicals
As noted the chief botanical in gin is juniper. This is traditionally supplemented by coriander seed, orris root, angelica and citrus peel. In many new western style gins, the cast of botanicals has grown widely.
Styles
London dry gin: only 0.1g of sugar per litre is allowed, no artificial colourings or flavours are permitted and it must be distilled to greater than 70 per cent ABV. This style of gin is what many people associate with gin, and usually is juniper driven.
Old Tom gin: sweeter than London dry gin, though there are no legal rules on what can and can't be labelled as an Old Tom gin. This sweeter style was popular before Prohibition and would have been found in the Martinez back in Jerry Thomas' day.
New Western gin: Anything goes, really. Often the cast of botanicals leads to a more citrusy or floral gin, with juniper less in the foreground.
Plymouth gin: essentially the same as London dry gin (Plymouth Gin is the only example currently being produced) except that it can only be distilled in Plymouth, England.
You may have heard of some of them, some you may not know — here's 10 gins to consider for your bar.
1. 1 & 9 London Dry Gin
Here the French are taking on the English at their own game. Designed in collaboration with bartenders, a couple of the ten botanicals are pretty unique: Jamaican chilli and Chinese ginger.
Cerbaco
2. Star of Bombay
Using a slow-distillation method, the 10 Bombay botanicals (plus by ambrette seed and bergamot orange peel) undergo greater extraction resulting in a fuller flavoured gin, bottled at 47.5%.
Bacardi Lion
3. Broker's Gin
You don't get much more London Dry than this brand. Launched in 1998, it adopted that icon of English banking, the bowler's hat, and is based on a recipe that dates back 200 years. So it's a traditional gin from the modern era, then.
island2island
4. Settlers Rare Dry Gin|
Made from triple distilled neutral grape spirit and flavoured with some uniquely Australian botanicals: saltbush, muntries berries and lemon myrtle join juniper in the mix along with some citrus.
McLaren Vale Distilling
5. Beefeater 24
Crafted in 2009, this represents master distiller Desmond Payne's first recipe for a premium gin for Beefeater, and it's quickly become a standard in bars around the world.
Pernod Ricard
6. Hendrick's Gin
Hendrick's is an emblematic gin of recent times. Its addition of rose and cucumber set it apart, along with the eccentric branding and the classic serve of a slice of cucumber in their G&Ts.
William Grant & Sons
7. FAIR Gin
Made from Fairtrade and certified organic botanicals including juniper, cardamom, coriander, calamus root and grains of paradise, it's soft on the palate before moving to a fresh, strong juniper flavour with a great balance of spices.
Noble Spirits
8. Distillery Botanica Gin
Made just outside of Sydney, they draw on their garden and the botanicals they grow. The nose offers a balance of savory and floral aromas, jasmine, orange blossom and resiny notes from the Macedonian juniper.
Noble Spirits
9. Hippocampus Gin
Made in small batches, with 10 botanicals in the mix. The botanicals are macerated overnight to ensure there's plenty of flavour, then distilled in their copper pot still, creating a balanced gin, with a smooth mouth feel and a lasting finish.
Hippocampus Drinks
10. Edgerton Original Pink Gin
This uniquely coloured gin is distilled in England and features 15 botanicals, including savory, West African grains of paradise, pomegranate and damiana — which, incidentally, is used in Mexico as an aphrodisiac.
Artisan Handcrafted