Indie Tasting Brisbane arrives in just seven short weeks (Sunday, 29th May – click here to book your tickets). And we are literally overwhelmed with excitement about the brands that will be on show. There are new brands, tiny brands and brands that the Australian market has only dreamed about getting their hands on.
So for our very first brand announcement, we are chuffed to announce that Savant Spirits is on board with three new brands to launch into the Brisbane market.
1. Zuidam Distillery's Flying Dutchman Number 3 Rum, a product inspired by brotherly love. While Master Distiller Patrick van Zuidam prefers whisky, his brother Gilbert prefers Rum, and so in 2010 Patrick embarked on making a rum more akin to whisky production. This is acutely apparent in the exclusion of any column distillation, and the sole use of the copper pot still. Some of the key features of the production are the molasses sourced from Barbados, the use of a Belgian yeast to create extra fruity flavours and a temperature-controlled fermentation at a constant 22 Celsius for 14 days. The distillate is aged in three types of barrels – Oloroso, Pedro Ximinez butts and virgin American oak casks are filled and left for three years. The barrels are then blended, hand bottled and labelled as Flying Dutchman 3yo rum.
2. Ransom Distillery Dry Gin. Ransom Spirits was started by Tad Seestedt in 1997 with a small life savings and a fistful of credit cards. The name was chosen to represent the debt Ransom Spirits was started by Tad Seestedt in 1997 with a small life savings and a fistful of credit cards.
Fashioned after Holland's renowned malt wine genevers, Ransom Dry Gin combines the maltiness and hop aromas of the style with a decidedly more intense botanical infusion. The selection of botanicals for this gin was done with tradition in mind, but also sought to capture the essence of the terroir with the inclusion of the iconic Oregon Marionberry and local hops. The result is a highly aromatic gin with the most compelling attributes of both genever and dry gin styles. It speaks meaningfully to its Dutch heritage as well as its Oregon provenance.
3. East London Liquor Company London Dry Gin. Distilled using the finest 100% British wheat spirit infused with lemon & grapefruit peel, coriander, angelica root, juniper berries, cubeb berries, and cardamon.The botanicals are of the highest quality and are discerningly sourced from across the world. Our state of the art copper pot still was custom designed and hand built in Germany by Arnold Holstein.
ADVERTISEMENT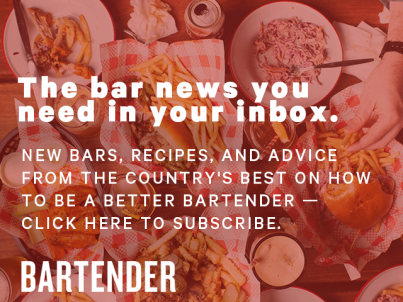 &nbsp
For more information visit www.savantspirits.com
Indie Tasting Brisbane lands in Brisbane on Sunday, 29th May and is Australia's only independent spirits showcase. Packed with live music, 100-plus craft and boutique spirits, this event is just $20 if you book online. So, click here to book your tickets now!
Stay up to date on the Indie Tasting and follow us on Instagram @IndieTasting), Twitter (@IndieTasting) and on Facebook (click here).