Cocktail and whisky bar, Cobbler in Brisbane's West End  have just launched their brand new Autumn cocktail menu.  For those familiar with Cobbler's quirky themes, this time you will find yourself sipping on cocktails inspired by the movie, Die Hard.
Way back in 1988, Bruce Willis; all time action movie star and general film hero, was at the top of his game in the Original Die Hard film featuring Bruce Willis in his best role ever as John McClane, shooting the shit out of Nakatomi Plaza and his nemesis, Hans Gruber, played by the late (and absolutely brilliant) Alan Rickman. Good on the boys at Cobbler for paying homage to this cult favourite.
So what will you find on the menu? Well, of course there is the 'John McClane' (Talisker 10 Smoky Whisky, Delord Fine Armagnac, peppermint tea, rosemary syrup, lavender bitters, lemon twist), the 'Hans Gruber' (Monkey Shoulder Whisky, crème de noyaux (Almond), cinnamon and caraway, red gum honey, orange bitters) and 'Yippee Kiyay Motherf&%$er' (Appleton VX Rum, lemon juice, pineapple, rose and jasmine orgeat, orange blossom water) just to name a few. Click here to see the full list.
The change of season sees the inclusion and infusion of fresh seasonal ingredients as well as super popular Kombucha, a fermented, lightly effervescent sweetened black or green tea drink.  Also making its way onto the menu are corpse revivers, a classic style of drink from the 1900s designed to 'revive' your body (corpse!) and provide a 'hair of the dog' cure as well as coolers, refreshing tall drinks perfect for the end of Summer – don't be fooled, they've got a bit of kick.   Add to this a 400+ strong whisky list, good times are guaranteed for all this Autumn at Cobbler.
ADVERTISEMENT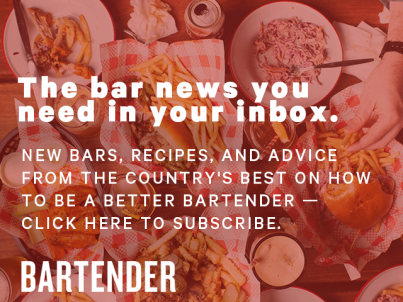 &nbsp
Cobbler is open 7 days a week, is BYO Food and recently became one of two Ardbeg embassies in Brisbane.  The month of May will see a huge activation for Ardbeg at Cobbler.
Cobbler
7 Browning St, West End
www.cobblerbar.com / @cobblerwestend #cobblerwestend