In the last couple of weeks we have started reporting on some of the ridiculously exciting brands that will be on show at the Indie Tasting Brisbane on Sunday, 29th May (click here to book your tickets). And the amazing brands just keep rolling in. We can confirm that the Adelaide Hills distillery will be launching three Australian brands to the Brisbane market including the recently launched Gunnery Australian White Spiced Rum, The Italian 'Bitter Orange' and their flagship brand, 78 Degrees Gin.
In 2014 Adelaide Hills Distillery was founded by Sacha La Forgia, a local wine maker who travelled the world for over 6 years working wine vintages and exploring the world of distilling. On his travels throughout Italy he met his mentor, 'The Italian', who encouraged him to return to Australia and start his own distillery.
Hand crafting a copper still from the ground up, Sacha is passionate about crafting spirits using Australian produce and values quality above all else. In 2015 Sacha launched his first product, 78? Gin, a London Dry style gin sourced using many native Australian ingredients, some from our own backyard in The Adelaide Hills, quickly earning him a reputation for producing exceptional small batch spirits. The gin is complex and savoury, distilled from a grape base and vapour infused with 12 botanicals, selected specifically for their purity and quality. Pungently aromatic and displaying resinous, citrus and floral notes with underlying spice.
Adelaide Hills Distillery's The Italian small batch bitter orange aperitif is inspired by the classic aperitifs of Italy. An Australian expression marrying traditional European bittering herbs with predominantly Australian ingredients at its core. The nose is herbal, floral and bursting with bright Riverland orange. The palate is deliciously bitter, fresh and citrus driven.
ADVERTISEMENT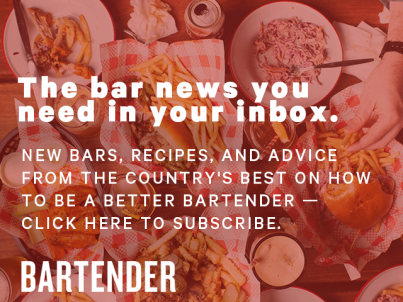 &nbsp
The Gunnery Australian Spiced White Rum at its heart is carefully distilled from sugar cane and molasses. A superb combination of Australian native and traditional botanicals. Cinnamon myrtle shines through on the nose with hints of chocolate, vanilla and citrus. The palate is savoury and refined with a lingering hazelnut finish. Slightly sweetened with bush honey and Australian demerara sugar.
Brisbane AHD Brand Ambassador Sam Shelton will be on hand at Indie Tasting Brisbane to answer any questions you might have about these homegrown products.
For more information about Adelaide Hills Distillery visit www.adelaidehillsdistillery.com.au
Indie Tasting lands in Brisbane on Sunday, 29th May and is Australia's only independent spirits showcase. Packed with live music, 100-plus craft and boutique spirits, this event is just $20 if you book online. So, click here to book your tickets now!
Stay up to date on the Indie Tasting and follow us on Instagram (@IndieTasting), Twitter (@IndieTasting) and on Facebook (click here).