T
he Australian MONIN Cup 2016 is now open for entries, undertaking the search for seriously talented young bartenders across the nation for the second time ever on Australian shores. Open to entrants from across all states and territories, bartenders must be aged 18 – 27 years old to enter and create a signature serve using 10ml of any MONIN product.
This year's judging criteria will be similar to the previous competition and remains focused on creativity, originality/innovation, appearance and flavour. It will also see entrants judged on their paper submission as well as at state semi finals, before five national finalists will be flown to Sydney to compete for the Australian title of the MONIN Cup in July 2016.
The national competition previously ran in 2014 with winner James Irvine of the Swillhouse Group going on to represent Australia at the Asian Finals of the MONIN Cup in Kuala Lumpur. The same prize will be awarded to the final victor from this year's competition and if they win there, they can say 'bonjour' to Paris when they compete against a pool of top international bartending talent at the 2016 Global Finals.
ADVERTISEMENT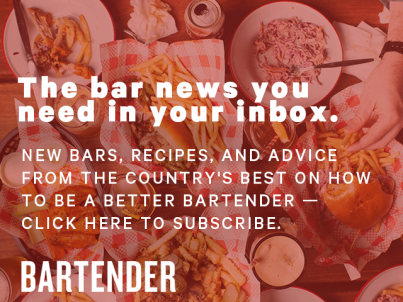 &nbsp
"The MONIN Cup was created as a platform for young, up and coming bartenders to compete in an encouraging, creative and less intimidating environment. It helps provide an even playing field for those bartenders who want to break into competition bartending, without the need to go up against industry legends immediately and they get to let their creativity loose with one of the world's most versatile products," said Tomas Vikario, Stuart Alexander's Beverage Innovation Manager.
"We are looking forward to unearthing some serious talent throughout the country via the MONIN Cup this year and taking someone truly inspirational to Kuala Lumpur to represent us on the Asian stage," he continued.
Entries are now open and close on May 27th, 2016. The entry form can be accessed via MONIN's Australian Facebook page at www.facebook.com/moninau.
Don't forget to keep an eye out for the hashtag, #MONINCupAU.