There's a number of paths a career in bartending can take you. You might own your own bar, take on a brand ambassador role, or get more involved in the producing hooch side of things. You could also get working for yourself with a consultancy gig, and we've spoken to former Black Pearl bartender, Fred Siggins, about doing just that.
Siggins has worked at Melbourne bars Black Pearl and The Kodiak, and was the 2014 Australian Bacardi Legacy champion. Below, he shares with us where he's been, how his consultancy, Pith & Vinegar came about, and discusses the challenges — and benefits — of venturing into the lands of consultancy.
Could you give us a quick overview of your career as a bartender before Pith & Vinegar?
I started working in Hospitality when I was 16 doing prep in the kitchen, and worked as a cook all through high school and uni. After uni I took a break from hospo but ended up working as a Sous chef in Brisbane after moving back from the US. After that I decided I wanted something more social and flexible so I got a job bartending at a French fine dining place called Belle Epoque, and even though I'd never poured a beer before, because of my management experience I ended up running the place. When I moved to Melbourne about six years ago I was lucky enough to land a job at The Kodiak and again ended up managing very soon after starting. It was there I was introduced to the more serious side of bartending, comps, etc. After Kodiak I was hired as Victorian Brand ambassador for Jose Cuervo and also doing a couple of shifts a week at Black Pearl, but when Diageo lost the Cuervo contract I went full-time at Pearl.
How did Pith & Vinegar come about?
After Sweet & Chilli took over running the Diageo Bar Academy, they picked me up as a casual trainer, and doing Diageo events, so the whole time I was at Pearl I always made time for other projects. I also started doing whisky masterclasses with The Humble Tumbler, and writing for Time Out Melbourne. There were also requests for other events, masterclasses, helping venues, etc. Eventually that sort of thing took over, so I stopped doing shifts altogether in July of last year to build Pith & Vinegar full time. It really solidified this year when I was approached by The Pisco People and Hyde Irish Whiskey to help build their brands, and I formalised my relationship with Melbourne Moonshine and Pure Scot to have my own little portfolio of brand clients on top of the writing, DBA training and masterclasses.
What are the challenges involved in running your own consultancy that bartenders would need to come to grips with if they had similar plans?
The biggest challenge is staying organised. I'm a creative thinker and I get bored easily so things like paperwork are not easy for me to keep on top of. I think anyone who wants to do this also needs to have a unique angle and figure out what they're good at and what they can offer. It's all about adding value to someone else's business, and to the industry as a whole. My angle is unique drinks, brand independence, specialised knowledge and storytelling. I was also very careful about how I built my business, making sure I had enough work before jumping in full-time.
ADVERTISEMENT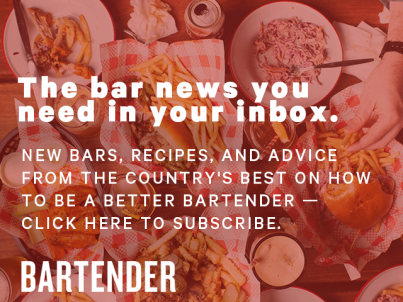 &nbsp
What are the things you like about running your own consultancy? What are some of the drawbacks?
The best part is feeling like I'm in control of my work and my life, and that I'm making money for myself, not someone else. I get to choose who I work for, and for the most part I get to choose what I do. I was getting over the late nights and bartending was starting to take its tole on my body so it's been really good to have weekends off, go to gigs, catch up with old mates, spend time with my family. The hard part is the stress of not having a regular paycheque, not having holiday pay or automatic super. There's a low-level stress that's always there where there's no guarantee of getting paid.