Back at the end of March, we previewed what you can expect from new Sydney bar, PS40. Well, it's opening its doors to the drinking public this Friday, and we've got a look inside the space for you.
PS40 is the work of two Sydney bartenders, Thor Bergquist and Michael Chiem, and it features one piece of drinkmaking kit that you're unlikely to find anywhere else: a custom made bottling machine to produce their own range of bottled sodas, made right there on the premises.
"It's that coffee roaster, brewery, winery cellar door idea but with soda," said Chiem.
You'll enter via a small laneway off King street, and descend downstairs to a bar that is decked out in black and white tiling with pops of solid colour throughout. Behind the food prep area sits their Meehan bottling machine and a 500L tank which they'll use to carbonate their sodas.
Both Bergquist and Chiem have some serious drinkmuaking chops to employ, so PS40 isn't just about sodas. Our suggestion? Mark a date in your diary to get in to see a one of kind idea in action in a beautiful space that, in a refreshing change, doesn't look like every other bar.
ADVERTISEMENT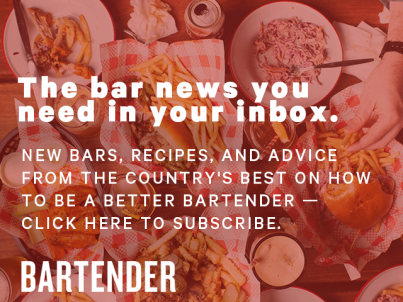 &nbsp
Take a look inside below.