What do you do when you have a whisky and beer bar premised upon the the combo drink of a Boilermaker, and want to extend your range?
If you're Melbourne's Boilermaker House, you start brewing your own beer.
With their whisky range numbering in the 800s and plans to expand upon that, Boilermaker House have teamed up with some Aussie craft brewers to make their own brews.
"Obviously at Boilermaker House we champion craft beer and whisky matching but we have begun taking this to the next level," Boilermaker House's co-owner Greg Sanderson told us. "We have begun collaborating with a few breweries to create a beer specifically brewed to match the flavour profile of an individual whisky. Forget paddock to plate — this is from brew to bar."
To kick things off they've worked with Brisbane's Newstead Brewery to create their Rivet Red Ale, designed to match specifically with the Glenlivet Nadurra Oloroso Cask single malt whisky. Both Sanderson and and assistant venue manager Max Hart visited the brewery to work with the team from Newstead. The result is a mixed grain, malt-driven beer along the lines of a scotch ale, employing three different hops and nine different grains, and found exclusively at Boilermaker House.
ADVERTISEMENT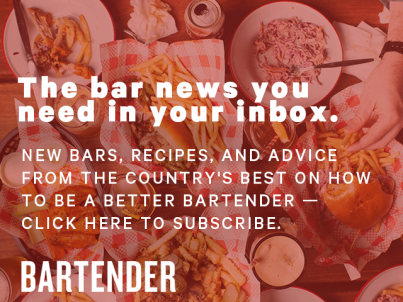 &nbsp
Sanderson tells us they are also working on something pretty exciting with renegade brewers, Moon Dog Brewery — a prickleback beer, to complement Jameson's Caskmates whiskey.
"We have just finished our trial brew and it is amazing!" said Sanderson. "The full batch is on the way and the same as the Rivet Red Ale will be exclusively available in Boilermaker House."