Story by Amy Spanton
Photography by Kirra Pendergast
I
t's been a busy few years for Sydney hotelier Fraser Short. Since the complete overhaul of The Morrison back in 2012, he has also acquired a bunch of other iconic venues under his new company umbrella, The Sydney Collective. This includes Daniel San and The Beachside Dojo on the Manly waterfront, Northies Cronulla Hotel, Mona Vale Hotel and of course, Watsons Bay.
And now, the Sydney Collective, has stretched its wings beyond the city limits, taking over the iconic Balcony venue in Byron Bay, with a completely new-look and a slightly new name – Balcony Bar & Oyster Co.
We shouldn't really need to ask, but with all his businesses based in Sydney, the question has come up: why a venue in Byron Bay? According to Short, some people are lucky to have Byron Bay as a home away from home but for most of us it's a dream destination. "The Sydney Collective is really a lifestyle company that doesn't want to be too serious," he says. "So a little business in a magical place like Byron really suits our direction and advances our ability to offer our staff and customers amazing experiences outside of Sydney, while interacting with our company and teams." 
And you couldn't really ask for a better spot. If you've been to Byron, you've been to Balcony. It's just metres from Main Beach, and sits one floor up, looking over the buzzing streets of the Byron town centre. "The Balcony itself is an iconic cocktail bar," says Short, adding: "we are proud to now have our roots firmly planted in the Byron shire!"
ADVERTISEMENT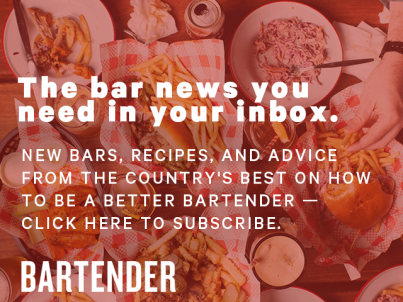 &nbsp
On a staff front, The Morrison head chef Sean Connolly has brought his magic touch to the venue with his food offering. Short and Connolly have a long working relationship and the contemporary menu focuses on locally sourced and sustainable produce. "Sean's food is simple, honest, seasonal and ingredient-focused, with everything presented like you're at someone's home," says Short.
Like The Morrison, Balcony boasts its own Oyster Bar featuring expertly shucked fresh Australian varieties. And if you happen to be in town on a Wednesday arvo, make sure you pull up a seat at the bar for the $1 oyster hour between 5pm and 6pm. "There's nothing like sitting at the bar with a frosty beer or a glass of Rose and slurping down a dozen – that's the kind of experience we want to create at Balcony," says Short.
Being beachside, you'd expect a bounty of other fresh seafood and the menu doesn't disappoint – with Peel 'N' Eat Yamba Prawns, Crab & Lettuce Tacos and Duck Fat Fish & Chips. But it's not only seafood on offer – with Chicken Lollipops of southern fried chicken, steak tartare and a juicy grass fed eye fillet on offer.
The venue operations are being handled by licensee and general manager Aaron Lumb, who was previously at Short and Arthur Laundy's Watsons Bay Boutique Hotel. And to ensure the crowds keep rolling through the doors there is a nightly attraction, above and beyond the Sunset Happy Hour. Mondays its 'Nightime in New Orleans' with old school blues and Sean's southern fried chicken while Tuesdays is 'Byron After Dark', the town's first ever industry night with live entertainment and $5 basic spirits, house wines and Stone & Wood beers.
While on the drinks front, the menu is short and sharp featuring a good range of cocktails, beer, wine and spirits for the beachside locale. Lots of local beers with a particular focus on Stone & Wood, a local Byron Bay brewery. Cocktails are necessarily of the thirst quenching variety – think the Chilli Coconut with lots of rum served in a whole coconut or the Ginny Hendrick's- a concoction of gin, elderflower and cucumber.
Open late seven days a week, Balcony Bar & Oyster Co., has breathed new life into an old Byron staple. If you're not lucky enough to live there already (or nearby) and that's probably most of us, then add it to the bucket list.
There's not much that can beat a day at the beach, a cold local brew and freshly shucked oysters on ice. Well, the only thing that might top that off, is a sighting of Thor, with Liam and Miley in tow.
Balcony Bar & Oyster Co.
Address: Corner of Lawson Street & Jonson Street, Byron Bay, NSW
Contact 02 6680 9666 or info@balcony.com.au
Web: balcony.com.au