In the last few weeks we have started reporting on some of the ridiculously exciting brands that will be on show at the Indie Tasting Brisbane on Sunday, 29th May (click here to book your tickets).
And the amazing brands just keep rolling in with Jorge Cervantes, GM of Mextrade, reporting on three amazing new Mezcals that will be launching into the Brisbane market including Mezcal Gin, Mezcal Eterno (Joven and Anejo) and Mezcal Burrito Fiestero. The well-established Mezcal Amores and Mezcal Extinto will also be available for tasting.
Mezcal, the Mexican agave spirit, is a favourite with bartenders and has truly started to scale new heights in the last couple of years thanks to its vegetal, smoky characteristics. And now, thanks to companies like Mextrade, there are loads of Mezcals to choose from, without having to stash them all in your suitcase on your way home from Mexico.
Jorge says his aim for exhibiting at Indie Tasting Brisbane is to present Mezcals that work for the Australian market. "We want people to understand and appreciate this spirit," he says.
ADVERTISEMENT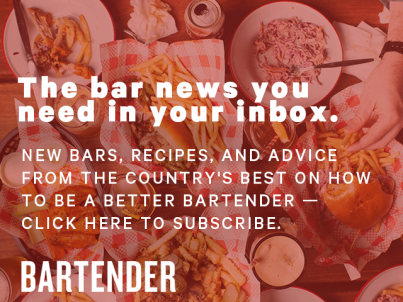 &nbsp
And of the brands on show, Jorge says: "They're not only very well renowned brands in the Mexican market and around the world but they are products that people can experiment with (eg. mixing, cocktails) before jumping onto more complex Mezcals that require the knowledge from the consumer to be fully appreciated."
For more information about the Mextrade brands, visit www.mextrade.com.au
Indie Tasting lands in Brisbane on Sunday, 29th May and is Australia's only independent spirits showcase. Packed with live music, 100-plus craft and boutique spirits, this event is just $20 if you book online. So, click here to book your tickets now!
Stay up to date on the Indie Tasting and follow us on Instagram (@IndieTasting), Twitter (@IndieTasting) and on Facebook (click here).