The final of the 2016 Bacardi Legacy Global Cocktail Competition was held in San Francisco, USA on the weekend — and we have a winner.
Australia's Andrew Bennett performed nicely, making it through to the top 16 over the course of two days of competition, before qualifying in the final eight of the competition. Despite a great performance, Bennett and his drink, The Seventh Art, was beaten on the final evening of the competition by the Bacardi Legacy presented by bartender Gn Chan of New York bar, Angel's Share.
So what does it take to create a winning Bacardi Legacy cocktail? Well, aside from the hard work, tough competition, and telling your Bacardi Legacy story to anyone and everyone who'll hear it, it's also about a great recipe that ties all of that together. Take a look at Chan's winning drink below — here's what judge Dale DeGroff said about the drink:
"It was a unanimous decision tonight to name Gn Chan the winner. The drink he made was compelling to him and to us because he took the Piña Colada as a base; a BACARDÍ drink and a Puerto Rican invention; but this was a version of the Piña Colada only in spirit. The pineapple flavour is very delicate, and then there is cucumber juice which worked really well with a touch of sesame oil. The name Venceremos, which is Spanish for 'we will overcome,' worked with Gn's own personal story of how he overcame challenges in his life to go on to work in one of the world's most elegant bars, and that of the Bacardi family which has endured through adversity," he said.
It might pay to study up on past winners, for when the next iteration of the Bacardi Legacy Global Cocktail Competition rolls around — the global final will be held in Berlin in 2017.
ADVERTISEMENT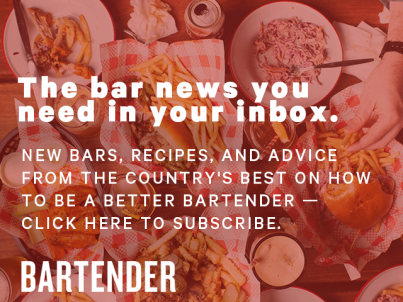 &nbsp
Venceremos by Gn Chan
1½ parts BACARDÍ Carta Blanca
½ part Coconut liqueur
? part Pineapple juice
½ part Cucumber Juice
? part Lime juice
1 Dash sesame oil
Method: Shake and strain
Glassware: Hurricane or rocks
Garnish: Pineapple leaves