It's just a matter of weeks until the Indie Tasting concept goes on the road with its first outing:  Indie Tasting Brisbane on Sunday, 29th May (click here to book your tickets).
If you've been following all our posts on the Indie Tasting, you will have noticed that the Aussie brands are leading the charge, indicating just how strong the boom is in the Australian distilling industry. And without doubt, one of the leaders in the charge of Aussie distilling is The West Winds Gin. We are excited to report that they are on board and will be showing three of their products, with Kal Moore, Australian bartending legend, Brisbane native and West Winds shipmate captaining the ship on the day.
So here's just a little preview of the brands on show, although there are hopes that the Barrel Expedition might join the offering (fingers crossed!):
ADVERTISEMENT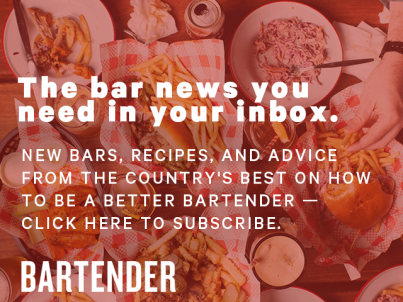 &nbsp
The Sabre is our doff of the cap to the gin houses of old. Unashamedly classic, it is our Australian expression of a traditional gin, incorporating a strong undercurrent of citrus weaving through twelve spices and botanicals including juniper, lemon myrtle, lime peel and wattle seed.
Australia's most awarded gin (just won best gin at New York Spirits Show), The Cutlass is a beautifully aromatic gin with a unique Australian character. The Cutlass combines traditional juniper alongside some uniquely Australian elements, including cinnamon myrtle, lemon myrtle and Australian bush tomato.
The Broadside Navy Strength, at 58% ABV, joins The Sabre and The Cutlass as a staple of our distillery. As for drinks ideas, we say keep it simple…sip it straight up on a cold winters evening, appreciate its "full-on" flavour in a dry Martini with a grapefruit twist or treat yourself to an explosive G&T with a slice of lemon.
Indie Tasting lands in Brisbane on Sunday, 29th May and is Australia's only independent spirits showcase. Packed with live music, 100-plus craft and boutique spirits, this event is just $20 if you book online. So, click here to book your tickets now!
Stay up to date on the Indie Tasting and follow us on Instagram (@IndieTasting), Twitter (@IndieTasting) and on Facebook (click here).