Fuelling the bourbon revival…
This May, Maker's Mark launches Australia's inaugural Maker's Mark Old Fashioned Week. To be celebrated in leading bars across Sydney, Maker's Mark Old Fashioned Week will coincide with Mercedez Benz Fashion Week in Sydney. So while the frivolous celebrate the pomp of Fashion Week, Maker's Mark will encourage the rest of us to enjoy an Old Fashioned at the bar. Handcrafted with Maker's Mark, of course.
Maker's Mark Old Fashioned Week will be a celebration of Maker's Mark bourbon, Old Fashioned cocktails and laid back fun. Celebrated by some of the best bars in Sydney including Earl's Juke Joint, Wild Rover and Stitch Bar, each bar will feature their modern take on the Old Fashioned cocktail for the week, with no two recipes the same.
Often cited as the original "cocktail," the Old Fashioned today is still one of the most-called-for cocktails on any good bar's list. The Old Fashioned is said to have been developed in the 19th century and given its name in 1880 at a gentlemen's club in Louisville, Kentucky.
ADVERTISEMENT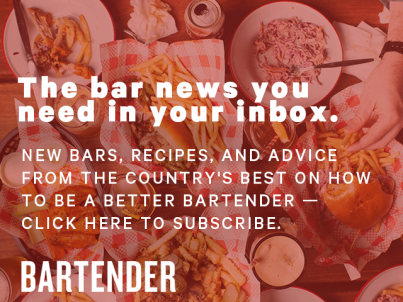 &nbsp
In 1953, Maker's Mark founder, Bill Samuels, Sr. had a revolutionary idea: that whisky didn't have to be hot and harsh and "blow your ears off." Bill set out to carefully craft a bourbon that even people who didn't think they liked bourbon would enjoy. Inspired by his family's Scottish history, he created a bourbon referred to on our bottle as 'whisky' not 'whiskey'.
Unchanged since its inception, Maker's Mark is handcrafted from start to finish at the historic distillery in Loretto, Kentucky. With a recipe that replaced the standard rye with red winter wheat as the flavour grain, for a softer, front of tongue finish. Maker's Mark is then aged to taste, ensuring a consistency and quality that makes Maker's Mark . . . well, Maker's Mark. And, as always, after the bottles are filled, each is hand-dipped into the signature red wax leaving no two bottles the same.
Just as no two bottles are the same, Maker's Mark thought the Old Fashioned cocktail glass deserved the same hand-made attention. In celebration of the perfect Maker's Mark Old Fashioned, Andrew Simon, Sydney-based designer, artist and creative director, has created the perfect tumbler glass for the Old Fashioned cocktail. The glass is designed to be able to cradle in your hand, with a thick base to assist in the muddling of ingredients. Straight sides allow for easy mixing and the raised base allows for the sugar to be dissolved easily in the bitters. With a smaller circumference at the top than base and slight taper in shape, it allows you to swirl and amplify the caramel and vanilla aromas. The perfect Maker's Mark Old Fashioned glass will be featured at select bars around Sydney during Maker's Mark Old Fashioned Week.
Maker's Mark Old Fashioned Week hero bartender and The Perfect Blend NSW State Final Winner, Dale Schoon states: 'The great thing about an old fashioned is it makes whisky more approachable. Maker's Mark is perfect for the job. Switching rye out for wheat in their mash makes for a sweeter, softer spirit and in turn, a gentle sipping old fashioned with a long, warm finish.'
Participating bars include:
Earl's Juke Joint, Wild Rover, Soda Factory, Papa Gede's, Shirt Bar, Ramblin Rascal Tavern, Stitch Bar, The Roosevelt, The Commons, Riley St Garage and The Village Inn.
Keep an eye on the hashtag, #MakersMarkOFW to check out all the action.