This month we've taken a look at grape spirits with our Explainer column; here, we look at three great grape spirit cocktail recipes that have stood the test of time: the Sidecar, the Brandy Crusta, and one of our new favourites, the Chilcano.
Chilcano
60ml Campo de Encanto Acholado
15ml lime juice
90ml ginger ale
3 dashes of Angostura Bitters
Add the pisco and lime juice to a collins glass. Add ice then ginger ale, finish with bitters.
ADVERTISEMENT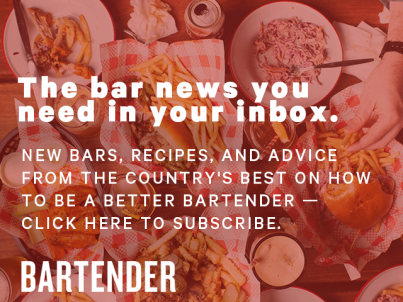 &nbsp
Brandy Crusta
60ml H by Hine VSOP Cognac
7.5ml dry curaçao
7.5ml maraschino liqueur
15ml lemon juice
2 dashes of Boker's Bitters
Peel of one lemon to garnish
Moisten the rim of a wine glass with lemon, and rim the glass with sugar. Carve a fat lemon twist. Shake all ingredients with and strain into the glass. Garnish with the fat lemon twist wrapped inside the glass.
Sidecar
40ml Courvoisier VSOP Cognac
20ml triple sec
30ml lemon juice
5ml Monin Pure Cane Sugar Syrup
Shake and strain into a chilled coupe. Sugar rim optional.
Four top bottlings
Delord Armagnac VSOP
Made with ugni blanc, folle blanche, colombard and Baco 22A, this hails from the Bas Armagnac AOC and offers prunes, vanilla and fresh grapes on the nose, with quince, prunes and a tannic grip on the palate leading to a vanilla finish.
Cerbaco
Campo de Encanto Acholado
Crafted in the Ica Valley, Peru, Campo de Encanto is distilled once, with nothing added to the resulting distillate: no sugar, no preservatives, no water. A blend of four grapes (Quebranta, Italia, Torontel and Moscatel).
Vanguard Luxury Brands
Hine VSOP Cognac
The VSOP expression is floral and vibrant on the nose, yet rich enough to be an admirable cocktail base. Hine Cognacs have a reputation for finesse, complexity and consistency, and this release is no exception.
island2island
Courvoisier VSOP Cognac
Notes of jasmine, almond and peach are presented by this award-winning VSOP Fine Cognac. It's a rich and generous cognac, well-suited to classics like the Sidecar.
CCA