It's just just over a week until the Indie Tasting concept goes on the road with its first outing: Indie Tasting Brisbane on Sunday, 29th May (click here to book your tickets).
And the line-up of local booze on show just keeps going from strength to strength. Hippocampus is an independent Australian distillery founded by a group of friends who met working in Perth's brewing industry and shared a collective enthusiasm for handcrafted, quality spirits. Their idea was simple: to craft superb Australian small batch spirits, the traditional way. And they will be using the Indie Tasting as a platform to showcase their Hippocampus Vodka (organic) and Hippocampus Gin which has just received a gold medal in the San Francisco World Spirits Competition. The gin was only released earlier this year and has just landed in Queensland so it will be the first opportunity for many of you to sample this native gin.
Hippocampus Vodka:
Using organic wheat from West Australia's wheatbelt, fermenting in small tanks and then distilling in a custom-made copper pot still, it took almost 9 months of tinkering with the ingredients, recipe and distillation process for Hippocampus to create and fine-tune their vodka. The result is a distinctly Australian vodka, which is clean, textured and crafted from the ground up.
Organic, West-Australian wheat is fermented in small batches and softened with local water to create a wash that is as pure and flavourful as we can make it. The wash is then gently distilled through our custom-made steam driven copper still. After distillation we only keep the best of the "heart" spirit and the rest is discarded, including the heads and tails. Because only the heart is kept, there is no need to filter the spirit and this ensures that maximum character, a soft texture and the delicate flavour of the wheat is retained in the finished product. The result is a distinctive style of vodka that is incredibly rich and soft with suburb flavours
ADVERTISEMENT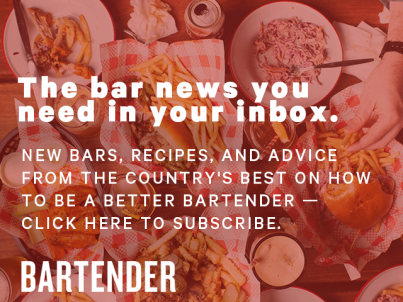 &nbsp
Hippocampus Gin:
A traditional style gin with superb juniper character and subtle flavours from botanicals including orange and lemon peel, coriander and cubeb pepper. The botanicals are macerated overnight and then gently distilled in a custom-made steam driven copper still. Made using the one-shot method and our distiller's personal recipe, only the best of the unfiltered 'heart' spirit is kept so we simply add water before bottling the spirit by hand and leaving it to rest. The end result is a well-balanced gin with a smooth mouthfeel and a lasting finish.
Jye Glaskin will be on hand at the Indie Tasting to answer all your questions about the Hippocampus brand. He has been part of the Hippocampus story from the beginning and certainly knows his stuff when it comes to booze and how they distill their hand-crafted spirits. He looks after Hippocampus on the East Coast.
For more info about Hippocampus, visit hippocampusmd.com.au
Indie Tasting lands in Brisbane on Sunday, 29th May and is Australia's only independent spirits showcase. Packed with live music, 100-plus craft and boutique spirits, this event is just $20 if you book online. So, click here to book your tickets now!
Stay up to date on the Indie Tasting and follow us on Instagram (@IndieTasting), Twitter (@IndieTasting) and on Facebook (click here).