For one afternoon on one glorious autumn day in Brisbane, Lefty's Oldtime Music Hall played host to a packed to the rafters crowd for Indie Tasting Brisbane.
Both bartenders and a passionate public ensured that Indie Tasting Brisbane, the first event of its kind to hit the Sunshine State, was a sell out success. Over 100 craft spirits were on show, as well as a range of intimate seminars and live music from the Whiskey Blues giving the room a very indie atmosphere.
Attendees and exhibitors alike enjoyed the democratic nature of the event, in which the focus is put squarely on what's in the glass all in an intimate, up close and personal setting.
ADVERTISEMENT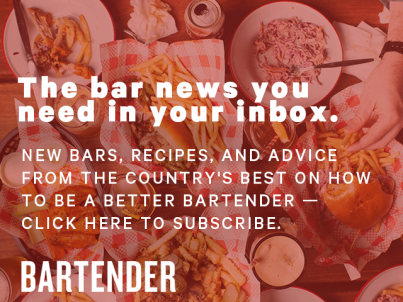 &nbsp
Industry legend and advocate of all things agave, Phil Bayly said that "Lefty's Oldtime Music Hall was cooking yesterday with the combination of an enthusiastic audience, quality booze and great music. It was a full house and an awesome atmosphere where consumers and industry came together to share moments of pleasure in a beautiful venue."
Harriet Messenger of Husk Distillers said: "The Indie Tasting was fantastic — a unique event that Brisbane hasn't seen before. Having some of the world's best craft spirits on offer to sample was great for consumers, producers and industry insiders alike, with Australian spirits once again shining as some of the most innovative and exciting spirits on the market."
Ben Baranow of Baranow's Emporium highlighted the passionate nature of the crowd. "The Brisbane Indie Tasting at Lefty's was a superb event," he said. "Our brands, Diplomatico Rum, Tapatio Tequila and Kyro Distillery were embraced by an equally passionate mix of both trade and consumers. Thoroughly worthwhile event for any independent company."
Poor Toms Gin's Griffin Blumer said: "The Indie Tasting was a rare opportunity for distillers, owners, trade, and consumers to come together and talk about what they love. We received really compelling feedback on our new, yet to be launched product, and exposed new people to our gins. As a small brand, it is a chance to engage with people on an intimate scale."
Brendan Carter of Applewood Distillery said: "We were genuinely impressed with how the entire Indie Tasting was organised and executed. An incredibly well-curated set of producers gathered with a remarkably curious public and trade at an amazingly fitting venue – to talk, taste, learn and experience all that we had to offer. The vibe was authentic, and never were we left second-guessing the sincere intentions of every single guest. Ultimately even we were blown away with the energy in the room! It's safe to say that craft distillation is finally exiting it's infancy in Australia! It's events like this that legitimise all of our collective efforts, and gather us together to swap ideas, garner feedback – and build a spell-binding camaraderie amongst producers, distributors and importers, the world has never seen before."
The team of Indie Tasting and Australian Bartender would like to thank the amazing crew at Lefty's Oldtime Music Hall for hosting us and generally being all-round legends; we'd also like to thank the wonderful and passionate suppliers and distillers who are doing great work to make the industry even more vibrant than it is; lastly, one big shout out to all the Brisbane bartenders and consumers who came down and made the day the big success it was.
Next stop for the Indie Tasting? Sydney! The Sydney event is happening on Sunday 18 September — keep an eye on the Indie Tasting Facebook page and indietasting.com.au for more details, as tickets go on sale soon.