The much-anticipated Amaro di Angostura, winner of the 9th Annual Tales of the Cocktail Spirited Awards in the "Best New Spirit or Cocktail Ingredient" category, is now available in Australia through island2island.
Known for its iconic bitters and rum-making heritage, this is the first time in the company's history that the House of Angostura (www.angosturarum.com), award winning makers of bitters and rums, has entered an entirely new category of spirits.
Impossible to replicate, the taste of Amaro di Angostura is derived from the bespoke process used in creating Angostura's iconic aromatic bitters. The House yeast strain, cultivated by Angostura since the 1930s in Trinidad, combined with the addition of other spices and neutral alcohol from its distillery, result in an elevation of a classic liqueur creating an entirely new-world dimension to the category.
Like Angostura aromatic bitters, the Amaro di Angostura recipe is a secret.
"Angostura Aromatic Bitters, which serves as the base for Amaro di Angostura, has a devoted following in Australia. Following the win at Tales of the Cocktail, we have been keenly awaiting its arrival on our shores, as we know our fans are excited to try it and those that have tried it are eager to start using it," says Allan Shearer, CEO of island2island.
ADVERTISEMENT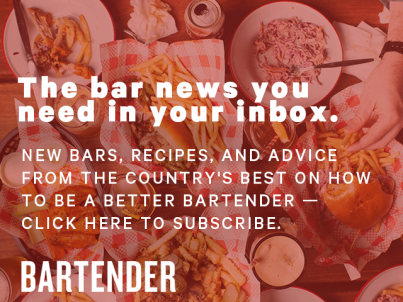 &nbsp
Bottled at 35% ABV, Amaro di Angostura is a deep amber colour, offering aromas of cinnamon, dark chocolate and unmistakable Angostura aromatic bitters. The flavours explode on the tongue with warm cinnamon and liquorice notes. The finish is perfectly balanced, exotic, lush and reminiscent of the essence of Trinidad and Tobago's pulsating rhythms, tropical climate and beauty.
Amaro di Angostura has been made with the Amaro lover in mind. Angostura di Amaro can be enjoyed over ice, is splendid on its own and offers delicious harmony in a cocktail.
The Amaro di Angostura bottle design draws upon elements of the brand's iconic aromatic bitters bottle such as the distinctive yellow cap and the over-sized label.
For more information contact your island2island representative.