T
he cold weather has taken hold, and if you're responsible for your bar's cocktail list, you've likely let winter appropriate cocktails take hold on your list.
With that in mind, we're taking a look at the new winter list from Melbourne bar, The Ugly Duckling. Bar manager Nick Selvadurai has been established on the cocktail scene for some time now, and his Black Negroni caught our eye (take a look at the drink, and the specs below).
Inside the cocktail list, you'll notice that cocktails take pride of place at the front of the menu. There's a section titled, The Fourth Course, in which they reimagine classic desserts as cocktails; there's a couple of hot cocktails in their Break The Ice section devoted to "cocktails that break the mould" (as well as their riff on the Death Flip, which, if you haven't tried it, well — winter is the perfect time to do so).
There's also sections devoted to classic recipes and some of their most popular cocktails from previous menus, a greatest hits list of sorts.
What we like about the list is the helpful guide to its guests on what to expect from their drinks: the descriptions list not just the ingredients, but simple descriptors of the flavours of each drink, which is a helpful tool for punters to find their way in the face of unfamiliar ingredients.
ADVERTISEMENT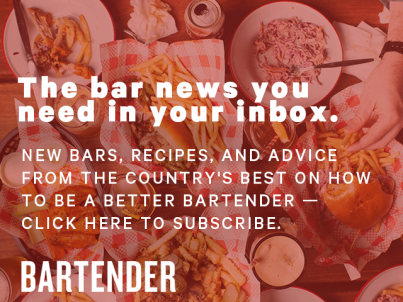 &nbsp
Click here to see The Ugly Duckling Winter Menu and take a look at the Black Negroni below.
Black Negroni
25ml Charcoal & Lemon Myrtle Infused Gin
25ml Averna
25ml La Quintinye Blanc
Build in a rocks glass, garnish with pink grapefruit.
Adapted from a recipe by Nick Selvadurai