T
his month in The Makers, we skip across to the US of A, to take a look at that great American spirit, bourbon.
Here, we take a look at Maker's Mark and speak to its chief operating officer, Rob Samuels; during the rest of the week we'll hear from New York bourbon makers Hudson, speak to Buffalo Trace's Harlen Wheatley, and visit the iconic Wild Turkey distillery. Read on…
Distillery: Maker's Mark
Where: Loretto, Kentucky
Products: Maker's Mark, Maker's 46
There's hardly a more distinctive bourbon mark than that of Maker's Mark. Production began in 1954, and the Loretto, Kentucky-based distillery is a beauty. Here we speak to Rob Samuels about it and the brand.
ADVERTISEMENT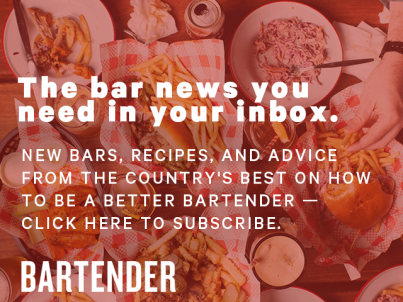 &nbsp
Can you tell us a bit about the stills you use to make your bourbon?
Here at Maker's Mark, we distil our bourbon twice and have three distilleries that are mirror images of one another in order to ensure the quality and consistency of our handmade bourbon making process. Each still is made of solid copper, standing approximately 45ft. tall and 3ft. in diameter.
What is it about your production process that makes the bourbon unique?
Maker's Mark is fastidious about quality and hands-on bourbon making. Today, we make Maker's Mark the very same way our founder did, and it's something we're very proud of. Every step of our purposefully inefficient bourbon making process remains exactly the same as it did over sixty years ago. First, Maker's Mark grains are gently crushed with an old-fashioned roller mill which is a slow process that reduces the heat that a modern hammer mill would produce and helps eliminate bitterness. These grains are cooked slowly, at a low temperature, in an open cooker, as opposed to a modern pressure cooker. During fermentation, a strain of yeast that spans eight generations of Samuels' whisky-making is used, all in our 100-year-old cypress tanks. While we have expanded to assist with production, every addition to the distillery, has been replicated to uphold quality and consistency.
Do you accept visitors to the distillery, and if so, when's the best time to visit?
We love having folks stop by our home and visitors of all ages are welcome (of course, you'll have to be 21+ to taste). In fact, to my knowledge, Maker's Mark was the first bourbon distillery to opens its grounds to visitors and it was named "Best Whisky Visitor Attraction" for 2015 by Whisky Magazine.
Our team here strives to make every visit a truly unique and intimate experience that sheds light on the specialness and tradition of making Kentucky bourbon. We're open year-round with the exception of a few holidays (you can check MakersMark.com for visitor dates and times).