Unusual Suspects
With gin enjoying its (deserved) resurgence, one dashing character has been disrupting the super-premium category across the Tasman. Rogue Society bills itself as 'gritty sophistication' – a modern, yet crafted approach to the spirit for those seeking unconventional experiences, exceptional quality and a generous measure of good, old-fashioned hedonism. And it's arrived on our shores.
Rogue Society is distilled in small batches in a 19th Century John Dore copper pot still, once used to distil whisky. To do this masterpiece of Victorian engineering justice, requires glacial water from New Zealand's pristine Southern Alps, clean grains, and finely-balanced exotic botanicals. Its angular vessel is inspired by original Dutch Genever bottles, and looks damnably handsome on the shelf.
Rogue Society Classic was the first product launched in 2014 – a classically citrus and super smooth gin for adventurous drinkers and mixologists alike. This was followed more recently by that rogue of the woods Goldi Locks, a modern Navy Strength (57% ABV) gin with an extra citrus botanical – tangerine peel. For one who has tried everything, its three layers of citrus and clean finish are just right.
Both have managed to fill a respectable trophy cabinet in short order.
Rogue Society Classic:
ADVERTISEMENT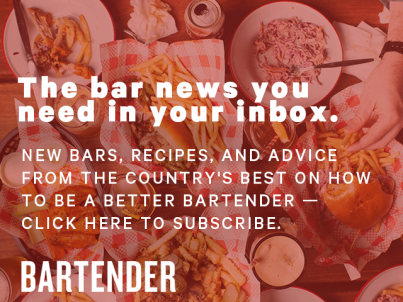 &nbsp
Double Gold – 2014 San Francisco World Spirits Competition*
Outstanding Silver – 2014 International Wine & Spirits Competition
Silver – 2015 San Francisco World Spirits Competition
*design/packaging awards
Goldi Locks:
Gold | 2016 San Francisco Wine & Spirits Competition
Silver – 2015 International Spirits Challenge
Silver – 2015 San Francisco World Spirits Competition
Dubious characters, impeccable taste
Rogue Society Classic
A vibrant mouthfeel and the aromatic intensity of juniper, orange peel, and deep spice with prominent citrus and juniper. Dry, but not parched. Lengthy, flavoursome juniper, then waves of orange and mixed florals.
Rogue Society Goldi Locks
Citrus sweetness greets the palate, still juniper forward, allowing hints of pepper. Three layers of citrus, super smooth with subtle complexity. Natural warmth in the slightly dry finish reveals earthy, spicy botanicals, with lingering juniper, heavy tangerine, and a touch of sweet juiciness.
Whichever you fancy, Rogue Society is the ultimate gin for your classic cocktails. Take a look at two great recipes below.
Casino Cocktail Recipe
40ml Rogue Society Goldi Locks
10ml maraschino liqueur
25ml lemon juice
10ml simple syrup
2 dashes of orange bitters
Shake with ice, strain into a cocktail glass. Garnish with an edible flower.
Golden Negroni Recipe
30ml Rogue Society Goldi Locks
30ml Campari
30ml Antica Forumla
Strong stir, pour over large ice cube. Garnish with orange zest.