Below you can watch PDT's Jim Meehan give a talk which — in his own words — deals with topics which can be "fucking depressing".
Meehan gave the talk at the P(our) Symposium, which was two days of talks held in France last month that explored big ideas for the bar industry (read more about P(our) here).
Meehan discusses the physical and mental pressures of the job of a career bartender, and how it has changed as a profession: once, it was a job college-age people did for four years or so; now, "the modern bartender is no longer confined behind the bar," Meehan says, and "there have never been more opportunities." Now a career is can stretch to forty years and beyond.
And here's where we need to think about how we treat ourselves. This, Meehan says, means the bartending world needs "to stop celebrating the people who don't take care of themselves," because the job is "not a sprint anymore, it's a long race."
ADVERTISEMENT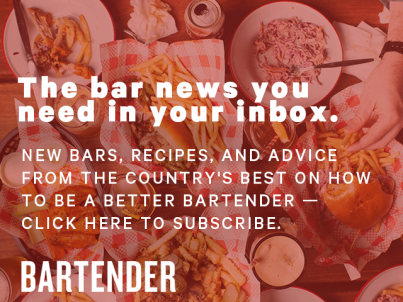 &nbsp
Take a look at the video below to watch Meehan's illuminating talk — and his suggestions for solving the problem.