In the 13 years since the film, Lost In Translation, popularised the phrase, "make it Suntory time," Japanese whisky has shot from relative obscurity to global stardom. Demand for Japanese whisky has soared, making it one of the more difficult whiskies for bars to get a lot of — and with good reason: the approachable nature of many Japanese whiskies makes them a hit with all kinds of drinker, be they whisky novices or malt masters.
So with that in mind — and in case any of you are planning a whisky pilgrimage to Japan — in this month's Makers, we take a look at a few Japanese whisky distilleries. We begin with Suntory's Yamazaki and Hakushu distilleries, before taking a look at some of the smaller players in the industry.

Distillery: Yamazaki Distillery
Where: Shimamoto, Osaka Prefecture
Products: Yamazaki 12 Years
We're beginning with Suntory's Yamazaki distillery, and with good reason. It was Suntory that really kicked off the whisky thing in Japan. Founded by Shinjiro Torii, Suntory was originally called Kotobukiya. He imported wine and western liquor, and launched his own brand of port. But it was his vision to start the first commercial whisky distillery in Japan that cemented his place in history. In 1923, outside of Kyoto, work began on the famous Yamazaki distillery.
One of the keys to Yamazaki's success has been the array of pot stills at the distillery, each with a different shape which you can see in the image here. The different shapes produce spirit with different characters, which allows them greater freedom to craft a complex single malt whisky.
In recent years, global demand for the Yamazaki distillery's whisky has gone through the roof, in part thanks to stellar results on the international spirits competition circuit and the praise heaped upon the whisky by writers like Jim Murray.
ADVERTISEMENT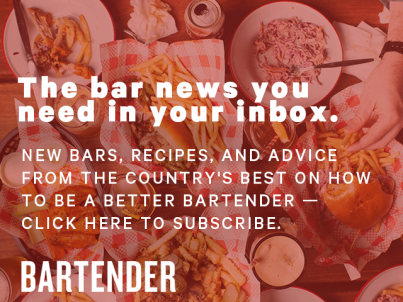 &nbsp
(In fact, it was Murray who labelled the Yamazaki Sherry Cask 2013 as World Whisky of the Year in his 2015 Whisky Bible.)
But Yamazaki isn't the only distillery owned by Suntory in Japan.
Located in the southern alps of Japan and surrounded by forest, the Hakushu distilery is also one of the highest distilleries in the world (we'd argue it's also one of the most picturesque distilleries around, too.
The distillery was founded in 1973 — 50 years after Yamazaki began — and they produce a whisky that is lightly peated.
Suntory also owns the Chita distillery in Aichi Prefecture. It is a grain distillery whose spirit ties together the Yamazaki and Hakushu malts in the Hibiki Harmony bottling from Suntory, and they're also producing a grain whisky for the Japanese market named The Chita.

Distillery: Chichibu Distillery
Where: Chichibu City, Saltama Prefecture
Products: Ichiro's Malt
Chichibu distillery is just a small distillery, but it's already had a big effect on the perception of Japanese whisky — and is doing well on the competition circuit, picking up the title of Best Japanese Single Cask Single Malt in the World Whiskies Awards. Chichibu has been operating since 2008, and owner Ichiro Akuto has praised the region's wide changes in temperature as helpful for maturing whisky quicker than in other regions. Their washbacks are made of mizunara oak, which Akuto believes creates a richer flavour through the fermentation process.
Distillery: White Oak Distillery
Where: Akashi, Hyogo Prefecture
Products: Tokinoka Blended Whisky
The last stop on our brief journey through Japan's whisky distilleries is White Oak Distillery. It began life as a sake brewery and shochu distillery, before producing its first whisky in 1919.
Located in the city of Akashi, they produce only a small amount of whisky each year (they are still producing sake and shochu) with much of it being blended whisky. And because they are producing other products, the distillery is only running the stills for whisky production for one or two months a year.
The wide variance in the local climate helps mature their whisky in a shorter time period, and despite being lcose to the sea, there's no identifiable maritime character in their spirit.