The Most Outstanding Contribution award, presented annually at the Bartender Magazine Australian Bar Awards, is a prestigious award that pays tribute to someone who has made a marked difference to the bar industry through their passion and dedication. As this award is not a considered a competition no finalists will be listed.
Australian Bartender is pleased to announce the recipient of this year's Most Outstanding Contribution award is Tash Conte, owner and operator of Black Pearl in Melbourne.
For 16 years, this Melbourne institution has been a beacon for bartenders wanting a great drink and a great atmosphere, and at the helm of that ship throughout it all has been Tash Conte. Her influence on the Australian bartending scene is hard to overstate: no other bar has the track record of putting out consistently incredible bartenders.
If the hallmark of what makes Black Pearl a high benchmark for other bars is its phenomenal crew throughout the years, then it's Conte's humility and dedication to her staff that has driven it. Conte's Black Pearl has won countless awards, produced the finest of Australian bartending talent, and launched the careers of industry icons.
And she's not done yet.
ADVERTISEMENT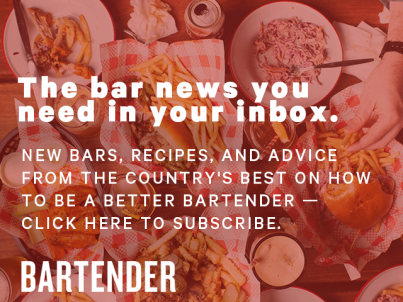 &nbsp
Join us at the Bartender Magazine Australian Bar Awards this year to pay tribute to this great lady of the bar industry.