W
ell, it's Daiquiri Day, right? And where we are, in Sydney, has been wonderfully warm for a wintery day so… let"s kick it up a notch — here's a Nuclear Daiquiri recipe from the archives. That's right, the almighty, the one and only, the Nuclear Daiquiri, a modern classic.
The original Daiquirí created in Cuba towards the end of the 19th century is a classic tipple we're all well versed in. Over time this beverage has be tinkered and toyed with; it has been blended, jellified, solidified and re-liquefied, but very rarely has it been improved. One bar genius, who has unfortunately shuffled off this mortal coil, by the name of Gregor De Gruyther, however, did manage to bring the Daiquiri into the nuclear age with this potent variation. Created by Gregor in London's Lab in 2005, the beverage can now be ordered around globe and is oft drunk in his memory, or just because it's actually mighty tasty.
Nuclear Daiquiri
25ml Wray & Nephew Overproof Rum
25ml Green Chartreuse
25ml Lime Juice
10ml Falernum
Shake as if a radioactive holocaust is nigh and strain into a cocktail glass.
ADVERTISEMENT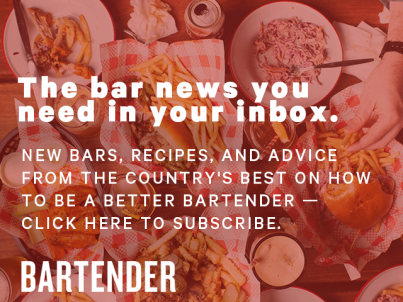 &nbsp
There is no garnish for this drink because as Gregor used to say: "No garnish can withstand the awesome power of the Nuclear Daiquiri."