Sydney Bar Week is just around the corner, and that means it's not long until the Indie Tasting returns to Frankie's Pizza on Sunday 18 September.
Tickets are on sale now (click here), and for $40 you'll have the opportunity to taste independent craft spirits from Australia's best producers and hard to find drops from around the world, and you'll also gain access to a number of masterclasses downstairs own the Frankie's Fun Room.
Local brewing legends, the boys from Young Henry's in Newtown, will be offering up samples of their Nightsweat Moonshine and Young Henry's Noble Cut Gin. And likewise, Poor Tom's Gin, made by two friends who started distilling in their kitchen in Marrickville, will be presenting their latest batch of top notch gin.
You'll be able to taste great stuff from brands like Applewood Distillery, a tiny little operation from the Adelaide Hills that produces a gin and an aperitif called Okar. One of their neighbours in SA, the Adelaide Hills Distillery, another boutique operation, will be releasing The Italian Bitter Orange Aperitif, The Gunnery Spiced Rum and 78? Gin to the Sydney market for the first time.
ADVERTISEMENT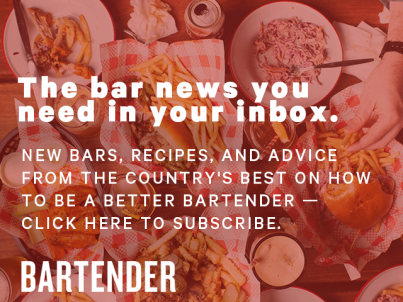 &nbsp
The Beenleigh Distillery, an artisan rum producer just out of Brisbane will be there along with the folks from Husk Distillers, who are located just an hour south of Brissie. These guys will have their Husk Rum and Ink Gin available for tasting.
Coming all the way from Perth, are the folks from the Hippocampus Metropolitan Distillery showcasing their Hippocampus range of spirits including a vodka, a gin and a raspberry gin. Also on show will be the Melbourne Moonshine, a new Aussie brand being distilled in Victoria's urban centre.
But it's not just local brands on show, with plenty of weird and wonderful international brands available for sampling. Eight distilleries from North Carolina are making the trip to Sydney to showcase brands not seen in Australia before. These include The Brothers Vilgalys Baltic Style spirits, a yam vodka called Covington and the Troy & Sons range of whiskies, which includes a blonde whisky.
Other boutique Australian brands that will be on show include Four Pillars Gin, 666 Pure Tasmanian Vodka, Vantage Australian Spirit, The West Winds Gin, Cargo Cult Rum and Mr Black Slow Drip Coffee Liqueur and Whipper Snapper Distillery.
Less well-known gins such as Gin Mare, Whitley Neill Gin, Ransom Distillery Dry Gin, Elephant Gin & Ferdinand's will be there as well as interesting whiskies such as Bastille Handcrafted French Whisky, Whistlepig Rye, Pure Scot and Bib & Tucker Bourbon. Mezcals, a bartender favourite, are making a big showing with Del Maguey, Mezcal Gin and Extinto Mezcal, among others. On the grape spirit front, Pisco People will also have their offering available. Rums from all over the world will also be available for sampling such as Diplomatico, La Mauny, Rum Santa Teresa and Plantation Rum.
Take a look at the masterclass sessions below:
12.15pm – 12.45pm
Here's what you should ask a craft distiller
Australian Bartender editor, Sam Bygrave and select master distillers
1pm – 1.30pm
Return to Craft Production
Beenleigh Master Distiller Wayne Stewart
1.45pm – 2.15pm
A Mixer Rennaisance
Andy Gaunt from Fever Tree mixers
2.30pm – 3pm
Diplomatico Rum Tasting
Tito Cordero & John Raphael from Diplomatico Rum
3.15pm – 3.45pm
Terroir & the Agave
Phil Bayly, Agave Love & Tequila World
4pm – 4.30pm
Mezcal – a journey through wild landscapes
Phil Bayly, Agave Love & Tequila World

Indie Tasting Sydney
Sunday, 18 September, 12pm – 5pm
Tickets: $40 online, $50 on door (pending availability). Click here to get your tickets now.