Are you one of those brave bartenders taking a crack at the Bartender of the Year sponsored by BACARDI & De Kuyper? We've got last year's exam online for you to test your knowledge and to get an idea of what to expect when the comp kicks off on Monday the 19th of September at Ramblin' Rascal Tavern.
If you've registered for the competition you should have received an email from competition organiser Sam Bygrave outline the details for this year's comp — if you haven't registered, it's not too late: visit australianbartender.com.au/bartenderoftheyear now and put your details in.
Here's all the important dates you need to know for the competition this year:
Round 1 & 2:
Location: Ramblin' Rascal Tavern, Basement Level 60 Park Street, Sydney.
Date: Monday 19 September
Time: 10.15am for 10.30am start
ADVERTISEMENT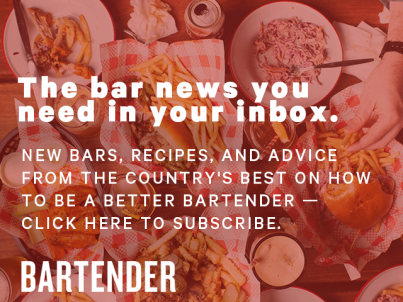 &nbsp
Round 3:
Location: Doltone House, Pyrmont
Date: Tuesday 20 September
Time: from 3:30pm onwards
Take a look at the exam below, and if you're a competitor with any questions email sam@spantonmedia.com — good luck!