Sydney Bar Week is just around the corner, and that means it's not long until the Indie Tasting returns to Frankie's Pizza on Sunday 18 September.
Tickets are on sale now (click here), and for $40 you'll have the opportunity to taste independent craft spirits from Australia's best producers and hard to find drops from around the world, and you'll also gain access to a number of masterclasses downstairs own the Frankie's Fun Room.
One of the most exciting additions to this year's Indie Tasting line-up, is the announcement that six distilleries are making the trip all the way from North Carolina, to showcase brands that have never been offered to the Australian market.
One of these distilleries is the Copper Barrel Distillery, direct from North Wilkesboro. Copper Barrel White Lightning Moonshine (48% abv) is made from a blend of rye, corn and cane using a direct injection steam distillation process. This unique process (invented by our Master Distiller's father) enables us to extract more flavour from the grains while producing a remarkably smooth spirit. We then add real blueberries and a few other ingredients to ensure the colour remains vibrant and the flavor is consistent from batch to batch.
ADVERTISEMENT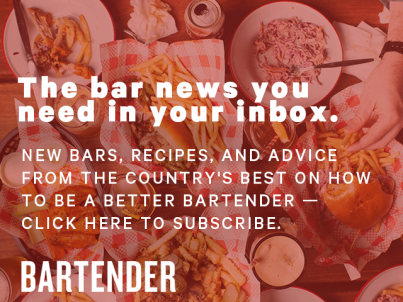 &nbsp
Master Distiller, Buck Nance & President & CEO George Smith will be on hand to discuss his brand.
These brands from North Carolina are coming to Sydney to discuss distribution. If you would like more information please email david@spantonmedia.com
For more information about Copper Barrel Distillery visit www.copperbarrel.com
To book your tickets to the Indie Tasting, click here.