Sydney Bar Week is just around the corner, and that means it's not long until the Indie Tasting returns to Frankie's Pizza on Sunday 18 September.
Tickets are on sale now (click here), and for $40 you'll have the opportunity to taste independent craft spirits from Australia's best producers and hard to find drops from around the world, and you'll also gain access to a number of masterclasses downstairs own the Frankie's Fun Room.
Little-known brands, many of them brand new to market are the staple of Indie Tasting Brisbane, and Poor Toms Gin from Sydney's inner west is no exception. Started by a couple of mates, Griffin Blumer and Jesse Kennedy, who started experimenting with gin on their kitchen table. Since then, they have spent their savings on a 200 litre German copper still, Jane, and started distilling in a little warehouse up the road. They gathered a crew of wise locals and invited one of Australia's most experienced gin distillers, Marcel Thompson, to join their team, and Poor Toms Gin was born!
Their flagship Sydney Dry Gin will be available for sampling at Indie Tasting. It is handcrafted in small batches from Australian wheat spirit and features fresh green apple, native strawberry gum-leaf, and chamomile. On top of this, the boys have announced they will have a brand new overproof gin called Poor Toms Fool Strength making its official launch onto the Sydney scene. "It's more punchy than our flagship Sydney Dry, and more suited to full-flavoured, high abv cocktails. It's a real gin nerd's gin," says Griffin.
ADVERTISEMENT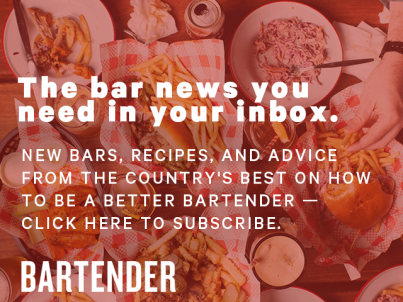 &nbsp
Griffin will also be on hand and available to answer any of your questions about his gin.
For more information please check out their website.
To book your tickets to the Indie Tasting, click here.