Sydney Bar Week is just around the corner, and that means it's not long until the Indie Tasting returns to Frankie's Pizza on Sunday 18 September.
Tickets are on sale now (click here), and for $40 you'll have the opportunity to taste independent craft spirits from Australia's best producers and hard to find drops from around the world, and you'll also gain access to a number of masterclasses downstairs own the Frankie's Fun Room.
One of the most exciting additions to this year's Indie Tasting line-up, is the announcement that six distilleries are making the trip all the way from North Carolina, to showcase brands that have never been offered to the Australian market. One of these distilleries is Troy & Sons from Asheville.
Before we go any further, this brand has a pretty cool backstory. Not one that's hundreds of years old, but just a nice little story about Troy Ball, a mother of three boys (two with special needs) who, in partnership with her husband Charlie started their own distillery. Story goes that they moved from Texas to North Carolina and on arriving their neighbours graciously offered them samples of their moonshine. Troy saw a business opportunity and once her two younger boys qualified for assistance with their care, she finally felt she could start something outside the home for myself. So Troy & Sons was born. Ball says the name honours her three sons. "So Troy – for me, & Sons – because so much of who I am has been taught to me by these three amazing young men," she says. "Luke (the oldest boy who is not physically disabled) is the only one who physically works at the distillery with us, but the hearts and spirits of all our boys infuse everything we do."
ADVERTISEMENT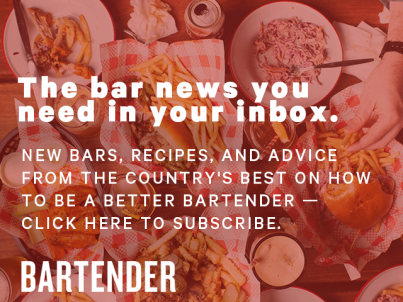 &nbsp
Determined to find the perfect moonshine recipe, Troy began testing recipes acquired from the North Carolina State Archives and residents from Madison to McDowell counties. She is grateful to all the home distillers who have shared family secrets and the occasional mason jar with her. On August 18, 2010, Troy finally distilled her perfect white liquor, using lost Crooked Creek Corn, smooth as silk with vanilla oak undertones.
These days the distillery produces three products that will be available for tasting in Sydney this September:
T&S Platinum 40% abv – This moonshine honours the tradition of fine spirit makers from the mountains of Appalachia. They are the only distillery in the world producing spirits made with Crooked Creek Corn, an open-pollinated heirloom white corn, and pure Appalachian spring water, to produce a true authentic American Spirit.
T&S Blonde Whiskey 40% abv – Blonde starts with rare heirloom Turkey Red Wheat and White Corn, grown on Peaceful Valley Farm in the lowland hills of Western North Carolina. That same strain of corn has been grown continuously at Peaceful Valley since the mid 1800's, tended by generations of the McEntire Family.  And in the 1800's the wheat first arrived, brought by Mennonites eager to start new lives in a new land, but unwilling to let go of the memory and the taste of home.
T&S Oak Reserve 40% abv – Oak Reserve is mellowed in bourbon barrels, bringing forth flavours of caramel and sweet white oak and further enhancing the trademark smoothness. Oak Reserve is made with heirloom white corn and pure Appalachian spring water, and the charred oak barrel lends a tawny gold color.
These brands from North Carolina are coming to Sydney to discuss distribution. If you would like more information please email david@spantonmedia.com
For more information about Troy & Sons click here.
To book your tickets to the Indie Tasting, click here.