It's always exciting when you hear about a young couple having a crack at something and making waves. Especially in the booze industry where a lot of old companies still hold the bulk of the market. But it's possible. And Brendan and Laura Carter, the husband and wife team behind Unico Zelo wines and Applewood Distillery from the Adelaide Hills are proving just that. Still in their 20s, the duo are producing everything from gin to fiano, and they're doing a damn fine job of it.
If you're interested in sampling some of their spirited wares, their Applewood spirits will be on show at the upcoming Indie Tasting Sydney at Frankie's on Sunday, September 18th. Tickets are on sale now (click here) and for $40 you'll have the opportunity to taste independent craft spirits from Australia's best producers, like Applewood, and hard to find drops from around the world, and you'll also gain access to a number of masterclasses downstairs in the Frankie's Fun Room.
Applewood will have on offer at Indie their Applewood Gin, Applewood Økar and Applewood Red Økar. Click here to read more about these products.
They will also be showcasing something new and unreleased: The Applewood Espressocello which has been made in conjunction with roaster, Mighty Mighty Coffee using 100% organic Mexican coffee beans, roasted and ground at the distillery and 100% cold dripped. "We are using a brandy-base-spirit made from wine that is sourced from local winemakers – who have had experiments that haven't quite worked out, or wine that wasn't up-to-scratch to be blended into their top labels," says Brendan. "Espressocello is effectively null-and-voiding all risk associated with innovation in our wine industry. With this product, winemakers can experiment to their hearts content, and we'll purchase the resulting wine from them if it doesn't work out! We're developing a supplier-programme with Applewood that'll mean winemakers, farmers, growers etc – are all in constant contact throughout whatever season of harvest they're in (say – citrus, grain, cherries, apples or grapes for example) – and we'll be able incorporate their produce into any one of our products at a fair price to them – and the consumer." Sounds good to us.
ADVERTISEMENT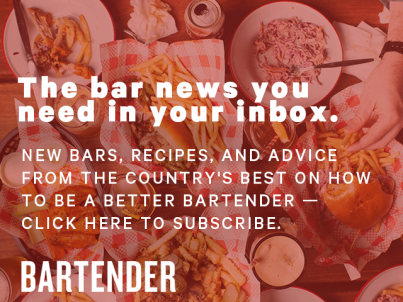 &nbsp
Brendan has also hinted that he might bring along a bottle of their super limited 33 Year Old Brandy. So grab your tickets and head to the Indie Tasting to chat with Brendan and learn all about their spirits. Tickets are on sale now (click here)
To learn more about Applewood Distillery, click here.
Stay up to date on the Indie Tasting and follow us on Instagram (@IndieTasting), Twitter (@IndieTasting) and on Facebook (click here).