Recently Iain Griffiths, one half of the dynamic duo who co-founded the White Lyan group, hit our shores as a mentor for The Blends of the World masterclasses.
The White Lyan group is home to award-winning London venues White Lyan and Dandelyan, and the company Mr Lyan LTD, has also branched out into retail launching a line of bottled cocktails.
As he travelled around the nation, The Blend members were invited to witness Iain present the versatility and innovation of the Beam Suntory Peated Malts and how they have led changes over time in the distillation world and subsequently how they can be best mixed with.
He created and demonstrated some personal favourites as well as some classic serves from their award-winning venues that have proudly placed him high on the international cocktail scene. He also dives deep into a topic that has been making waves recently within our industry — sustainability and eco-friendly bars — which is something Iain is extremely passionate about and executes within his venues.
But if you missed his session, slept in, were too hungover, or don't live in city areas, you don't need to worry: you can witness his mesmerising training session online now.
ADVERTISEMENT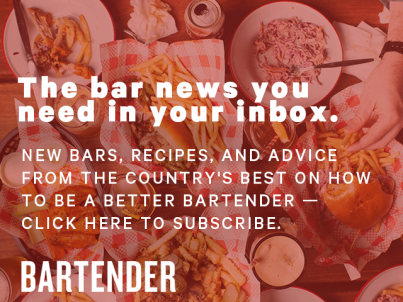 &nbsp
To view it, log on to the-blend.com.au and head to The Blend's education page.