It's a drink which almost never made the list at this year's winner of New Bar of the Year, Restaurant Hubert; that is, until it was tasted. We think this might have the makings of a modern classic. Take a look at James Irvine's Pastis Fizz — one of the best drinks of the year, if you ask us.
It's pretty much an equal parts drink, so you have that working it its favour (recipe recall being key to a classic drink), and it uses ingredients that are easy to get in most bars around the world.
And if it gets more people drinking pastis — that aniseed-flavoured liquor from France — then, well, we're all for it.
The Pastis Fizz
• 20ml pastis
• 20ml VS cognac
• 20ml heavy cream
• 20ml orgeat
• 20ml lime juice
• 20ml egg white
• 10ml 1:1 honey water
• 5ml 1:1 sugar syrup
Take 75ml worth of crushed ice and the ingredients and blend in a spindle mix machine until the crushed ice has dissolved. Pour into a highball or Collins glass and top with soda. Garnish with grated nutmeg on top.
ADVERTISEMENT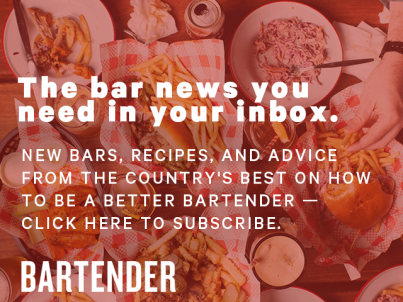 &nbsp
Recipe by James Irvine, Restaurant Hubert, Sydney.