Effective immediately, the Australian distribution of Becherovka Czech herbal liqueur will be moving from SouthTrade International to Vanguard Luxury Brands.
Vanguard's owner and founder, James France commented: "SouthTrade has done an excellent job with Becherovka in the Australian market. We thank their entire team for their great work on this unique brand and also for being so helpful in the transition over to Vanguard. We look forward to picking up where SouthTrade left off, and to working with our network of bartender friends to take the brand to the next level."
Southtrade Marketing Director Matt Rimmer added: "We are grateful to Petra Vranova and the rest of the Becherovka team in the Czech Republic for the opportunity to represent the Becherovka brand in Australia. SouthTrade is pleased to see the brand pass onto James who will ensure the brand continues its healthy growth in Australia. "
Becherovka is a 100% natural product without any colourants or artificial ingredients. It has not only a natural flavour, but also a bitter-sweet taste that can be appreciated alone or in cocktails.
Becherovka has been made in Karlovy Vary since 1807 and only two men in the world today know the exact formula of how it is made. It is produced from more than 20 different herbs imported from all over the world, quality alcohol, natural sugar, superior soft drinking water running from the hills near Karlovy Vary and other natural ingredients. The herbs used in Becherovka come from Australia, Africa, South America and Indonesia, along with the area of Karlovy Vary. The exact recipe is held secret, protected and passed on from generation to generation.
ADVERTISEMENT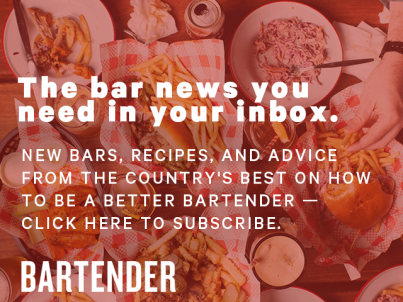 &nbsp
For all enquiries, please contact James France at Vanguard on 1300 DRINKS or james@vanguardluxurybrands.com.