International Pop-Up Series – Grey Goose Boulangerie Bleue – Landed In Sydney This Week Direct From London, New York, Paris and Los Angeles
Grey Goose launched its immersive, global pop-up event series, Boulangerie Bleue in Sydney this week at an exclusive harbour-side private residence in Elizabeth Bay. Sydney's elite were transported to the French Riviera via a mysterious French bakery entrance, into a party playground which showcased the extraordinary elements that make up every bottle of Grey Goose.
Grey Goose founder and Maître de Chai, François Thibault challenged convention to create a Vodka of exceptional quality, made from the purest spring water and the finest soft, winter wheat from Picardy – known as the 'bread basket' of France. The extraordinary quality and sophistication of Grey Goose was brought to life in all elements of Grey Goose Boulangerie Bleue, including in the hero drink of the party: Grey Goose Le Grand Fizz.
Just as the world's great artists and musicians have always flocked to the south of France for inspiration, guests at the Boulangerie Bleue included Australia's finest artists, designers, models, athletes, musicians and stylists, as well as Grey Goose Brand Ambassadors Joe McCanta, Andy Wren and also Loy Catada; all there to inspire, and to be inspired. Sydney-based fashion label, Venroy attended the Boulangerie Bleue to immerse themselves in the French style and luxury of the event. As a result, they will create a bespoke collection for men and women, inspired by Grey Goose Boulangerie Bleue; available mid-summer.
ADVERTISEMENT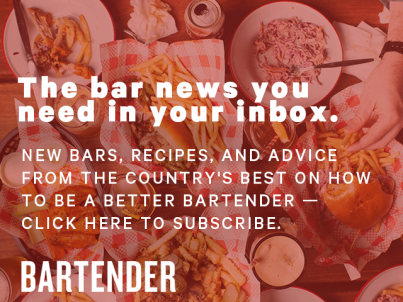 &nbsp
Every detail of Grey Goose Boulangerie Bleue was French inspired, complete with DJs Kartell and Cezaire flying in from Paris for the event. These artists are pioneers of the new wave of electronic music, signed with Roche Musique.
Once within the grounds of the stunning harbour-side private residence, guests soaked up the French Riviera setting and enjoyed summer's most desired drink: Grey Goose Le Grand Fizz. Grey Goose Global Brand Ambassador, Joe McCanta, bartender of choice to royals and celebrities across Europe and the US, flew direct from London to host Boulangerie Bleue. In addition to personally crafting the event's extensive cocktail menu, Joe led a series of masterclasses to showcase the latest cocktail trends from around the world.
"Grey Goose is not just about what's inside every bottle. We define ourselves not just as a Vodka brand, but as a brand that shapes culture and the dreams of those who pursue the extraordinary," says Joe McCanta Grey Goose Global Brand Ambassador.
"Boulangerie Bleue engaged Sydneysiders in a truly extraordinary, memorable experience. More than just offering delicious food and cocktails, we took guests on a journey from beautiful Sydney, to the French Riviera, and home again. Grey Goose Boulangerie Bleue showcased the world's best tasting Vodka in an utterly unique setting; exemplifying craftsmanship, character and excellence."
Aaron Teece, Creative Director of Studio Neon artfully mastered a menu of delicacies to complement the intricacies of the Grey Goose cocktails being served to guests. Dishes included smoked oysters with charcoal cracker, seaweed aioli and sea lettuce; wagyu sirloin with spring peas, buckwheat, potato paper and béarnaise; chocolate mousse, espresso meringue, dehydrated chocolate, and vanilla powder.
HERO SERVE – Grey Goose Le Grand Fizz: Grey Goose Vodka, St~Germain Elderflower Liqueur and fresh lime built over ice, the drink is topped with chilled Fever Tree soda water for a gentle effervescence, and served in a burgundy glass.


#BOULANGERIEBLEUE | #FLYBEYOND | @GREYGOOSEAU | FACEBOOK.COM/GREYGOOSE