With nearly 500 entries submitted, judging The Perfect Blend finalists for 2017 was no easy task, however The Blend is excited to reveal to you those who were fortunate enough to progress to the next round: the State Finals.
In no particular order here are 2017 State finalists of The Perfect Blend:
New Zealand
APPRENTICE
Sarah Wood
Katya Efremova
Matteo Giraudo
Michael Jones
Sam Langford
PROFESSIONAL
Jeremy Adams
Max Roberts-Bristow
Kieran Ford
Jon Cresswell
William Krepop
Cameron Attfield
Ray Letoa
New South Wales
APPRENTICE
Silas Otto
Alexander Gondzioulis
Brodie Belle
Evan Stroeve
Zane Johnston-King
ADVERTISEMENT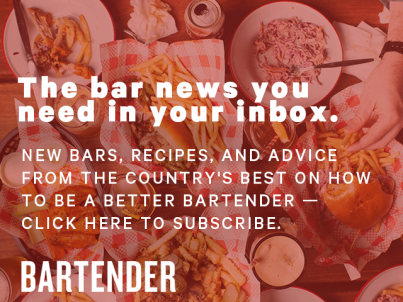 &nbsp
PROFESSIONAL
Kate Mcgraw
Jack Muirhead
Sam Egerton
Simon McGoram
Jono Carr
Alex O'Brien
Alyce Murphy
South Australia & Northern Territory
APPRENTICE
Hyobin Wang
Phillip Jones
Aidan Raper
Benjamin Reidy
Jameson Gregg
PROFESSIONAL
Hongje Lee
Pouya Khoshtarash
Ollie Margan
Ben Parton
Michael Barendregt
Western Australia
APPRENTICE
Garret Kinder
Rhys Hyatt
Stephen Jefferies
Lachlan Robinson
Dyllan Balm
James Mcmerrin
Liam Monk
PROFESSIONAL
Keryn Giles
Emma Vera McCulloch
Jessica Fallon Page
Owen Humphry
Alex Vowles
Billy Phillips
Queensland
APPRENTICE
Nathan Ford
Jacob Cohen
Joseph Chisholm
Aiden Beiers
Madeline White
Alex Lange
PROFESSIONAL
Matthew O'Sullivan
Alex Boon
Adam Bastow
Tim Hoult
Elliot Pascoe
Thomas Angel
Victoria & Tasmania
APPRENTICE
Mason Bonacci
Indra Saryani
Andrea Marseglia
Jesse Kourmouzis
PROFESSIONAL
Dave Whitehead
Rick Marson
Michael Hajiyianni
Nick Cozens
Josh Nicholson
Piotr Kuzmicki
Keep and eye on your inbox and social media for an invite to the State Finals that will take place in 2017. During the months of February to April each state will host an epic party and we'll invite all industry to come support our finalists and witness what talent your respective state has to offer.
We thank you to all those who entered and dedicated time to creating and submitting an entry. We do hope to see you at your state finals.