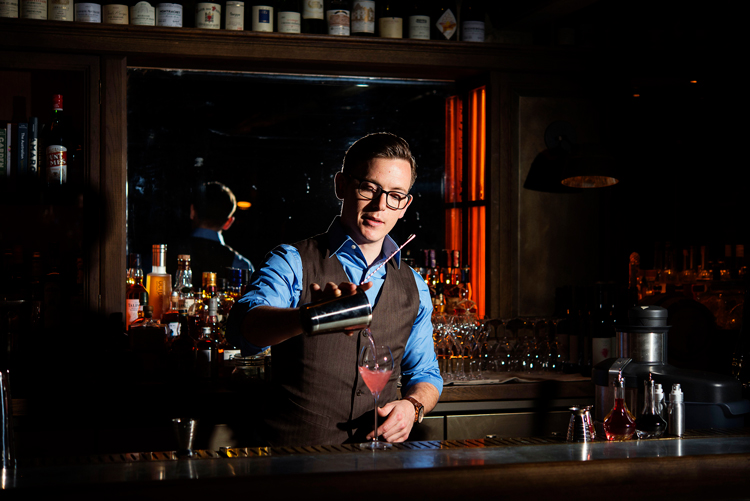 Two years in the making, the long-awaited new bar from Sydney's Merivale is here. We speak to Sam Egerton about the opening of Charlie Parker's.
Two years in the making, the newest arrival to the Merivale hospitality stable has arrived. Charlie Parker's opened in late October this year, and from the opening night it was clear that the team has put those two years to good use.
The effort has been driven since operations manager Sam Egerton and bar manager Toby Marshall, both of whom worked together at Merivale's popular cocktail den, Palmer & Co, were told that Merivale owner Justin Hemmes wanted to open a new bar.

"I grabbed Toby Marshall who has been my offsider for the last two or three years and said, do you want to help me open a bar?' says Egerton when we meet at the basement bar on Oxford Street.
"We sat down and scribbled out some ideas about what we thought would make a great Australian cocktail bar — not Australiana per se, but a lot of bars at that point in time had been opened as inspired by or in relation to other great centres around the world."
ADVERTISEMENT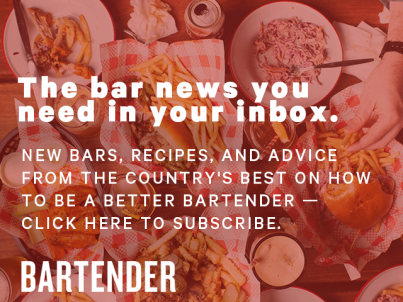 &nbsp
The duo had been working on the drinks menu and the ideas behind the bar for more than a year and a half, when it came time to do the menu for Fred's the restaurant and bar upstairs.
"When we'd put together the drinks list for Fred's, which I'm pretty proud of for a restaurant bar, and we put them up and had the tasting with Justin as you always do before you get a final drinks list together, and we smashed it out of the park," Egerton says. "[But] we hadn't looked at the Charlie Parker's menu for about a month and thought it looked shit by comparison."
That sent Egerton and Marshall back to the drawing board.
"Toby and I took a week away — normally we're quite collaborative — and then came back with our ideas," he says. "Toby brought to the table this idea based on those classic French drawings of the plant anatomy that you see, and really breaking up the menu around the basis of the plant. And my thinking process was very much inspired by the closed loop, end to end, mindful bartending thing that's going on, and we meshed the two ideas together and took something else that I'd been working on, this explorative, emotive kind of thing and put them together and ended up with the list we have today."
What you have at Charlie Parker's is a list structured from light to heavy, in the same way that a plant has light and floral nuts and fruits at the top; things get more vegetal and leafy as you go down the stem, before you get to the root, where things are bigger, earthier flavours.
But the drinks, Egerton says, are just one part of the package at Parker's.
"One of the other things that really drives Toby and myself is talking about why we're in this industry, why we get out of bed in the morning, why we come and make drinks for people, why we spend two years chasing a dream of putting together a place," Egerton says.
"We built a team around that, and only got people who were of a similar mindset, who obviously love hospitality, but who love to make people happy and that really want to be better and want to be constantly developed and challenge ourselves and the industry we work in.
"So we built most of the team three or four months ago and every week we would meet and we would talk or watch videos from the Welcome conference or P(our) or Grow which has started in Melbourne, and really look at these things and talk about how we can apply that to what we do. On top of that we'd have producers come in and explain about their booze and what really made them tick and what makes them so passionate, blind tastings, and explorational cocktail challenges and that sort of stuff. And then we opened."
The whole experience of opening Charlie Parker's has allowed Egerton to really dive into the process and indulge some of the ideas he's had brewing in his head for a while, he says.
"This is the first time I've ever been able to develop a bar from scratch, [so] there's so many rotating influences or ideologies that we go into. When we were designing the bar I was reading Kazoo Ueda's Cocktail Techniques, and there's a thing that he talks about in there that's economical bartending; that when you're making drinks you should never be wasting space."
That approach applies to the bar setup, but also to the way they've staffed the bar.
"When we thought about how we would staff the venue, a lot of the things were lessons learnt from Palmer. What we saw at Palmer & Co was that you have your career bartenders, and your floor staff, who are usually people who are slightly transient in the industry for whatever reason, so there's a disconnect between the skill and passion of the bartender and the guest, because the person on the floor may not be as knowledgeable. From that, and because of the influence of this book, I decided that we'd only have bartenders: so bartenders work the back of houses, bartenders work the floor, and everyone does everything. There's no ego — everyone of us will spend one day in the dish pit that has no air conditioning and that's like a sauna in there."
The drinks menu will change regularly, Egerton tells us, because it's produce-driven and dependent on availability.
"We met a guy called Matt Brown, who is the providore for Danielle [Alvarez, the chef upstairs at Fred's] and does a few key places, and we rung him up and met him and said this is what I'm after: I want weird and wonderful and I want stuff only when it's best. So what he has available for us will decide what we use on the menu."
And the menu itself does away with cocktail names, instead placing emphasis on the ingredients.
"I love puns as much as the next guy but it kind of detracts from the drink I think, because sometimes it has nothing to do with what's in it whatsoever," Egerton says.
"We explain that it's kind of similar as to when you go to a restaurant, your main is not going to be called the Daffy Duck — you read the ingredients and you choose something you've seen before or you like the sound of or would find interesting."
Take a look at our feature on aperitifs in this issue, and you'll see what Egerton means. Better yet, spend a night in Charlie Parker's and find out for yourself — there's some inventive and, crucially, delicious stuff happening down there.