Story by Nikita Ward
As a first time visitor to America, the state of California seemed like the perfect place to base my getaway from Australia. The weather is perfect, the people are beautiful and the drinks definitely flow.
Los Angeles is a unique city of 3.9 million people sprawling along the Californian coast.
The vibe is quite transient in nature, with many people flocking here to live their dreams and unfortunately many people failing. The bar scene varies greatly, from touristy sports bars, to cute speakeasies and flashy clubs.
Bars to visit
Gwen
Daytime butcher, nighttime restaurant and bar — inventive twists on the classic cocktail genres.
Go: For the seasonal cocktail list and great steak. Stay: For the one and only banter and cocktails of Mitchel Bushell.
ADVERTISEMENT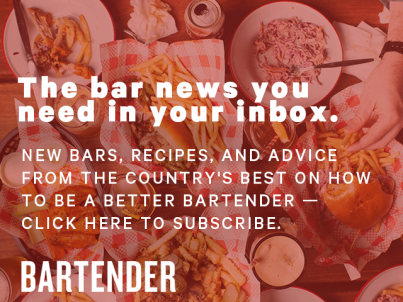 &nbsp
Harvard and Stone
A hospo favourite and grungy bar in Thai Town
Go: For the good drinks, live music and Burlesque. Stay: For the laid back vibes, fun, guest bartenders and great chats.
Jumbo's Clown Room
Just down the road from Harvard and Stone is a divey bar with 'dancers'. An LA must see.
Go: For the beautiful dancers. Stay: For the no frills service and cheap beer.
Sassafras
A Savannah townhouse in the middle of Hollywood.
Go: For the good vibes and cocktails. Stay: For the live music and Burlesque (they dance on the bar!)
The Walker Inn
A tiny bar in the back of the Normandie Club, specialising in experimental cocktails and sensory experience. Make sure you book a seating at the bar and be warned: you may leave boozy.
Go: For the cocktail tasting degustation. Stay: For the knowledgeable bartenders and chat.
Things to know about LA if you are a visiting:
Everywhere is about 15-20 minutes away: be prepared to have to Uber or drive around between places and bars, LA is flat and expansive and bars are spread out.
A smile and an Aussie accent will go far here.
All bars close at 2am, so get your partying in before then.
Remember to tip: a 15-20% gratuity is generally expected in bars and restaurants.
Don't bring much cold weather gear- LA temperature won't drop below 14C.
Don't drink the tap water- filter it first if you don't want your future children to come out with three arms.
Guest Bartending when travelling is a must do.
It's a good way to immerse yourself in the local scene, and, especially when you're travelling alone, a great way to meet people. I did a couple of shifts guest bartending at Harvard and Stone, an awesome venue on Hollywood Blvd. They have an Research and Development bar in the back of their venue which is usually manned by one staff member or brand ambassador or bartender travelling through town. A new cocktail list every night designed by the bartender comprising of four cocktails and a beer and shot combo is on offer. I found a few challenges working in the states. Everything is measured in ounces which is super annoying when you're trying to convert recipes quickly in your head. No one can understand the Aussie accent/I don't understand the American accent- seriously asking for water (wardah) in a bar becomes very stressful, as well as people ordering Skinny Margaritas (they mean Tommy's Margarita's) and other indecipherable drinks (I had no idea what they are saying so I just poured them beers and shots). I found the palate to be a little sweeter here, with less focus on boozey or bitter drinks.
Things to do that don't necessarily involve drinking:
Climb Runyon Canyon: Hike up to the top, sweat out the booze and take in the sweeping views of LA.
Visit LACMA and The Getty: Be cultured, see some art.
Drive the coast: Get out of the city, the Californian coast is so beautiful, whether it's just past Malibu or all the way up the Pacific Coast Highway to Santa Barbara, Carmel, Big Sur or Monterey.