It's a new year, and you might be thinking of revamping your cocktail menu. Well, for your inspiration and consideration, here's a look at the new Shady Pines Saloon drinks list.
Shady Pines Saloon has been nominated for — and won — a number of awards since opening in 2010, such is the high standard and attention to detail of the first venue in the ever-growing Swillhouse stable.
This new list draws heavily on the time that the Swillhouse group's go-to drinks creative, James Irvine, spent in New Orleans: the short list of six features both the obligatory Sazerac (you can't give a nod to New Orleans' storied drinking history without one) and one of the tastiest drinks we had the chance to try over the summer holiday break — the Tujaque's Grasshopper.
Tujaque's opened in New Orleans in 1856, and there's written mentions of the drink — equal parts creme de menthe, creme de cacao, and cream — dating to at least 1919. It's not as classy as the Sazerac, but it's a little decadent and probably in poor taste which makes it just the kind of drink that's going to make you smile at Shady Pines, right? It's a good time, in a glass.
ADVERTISEMENT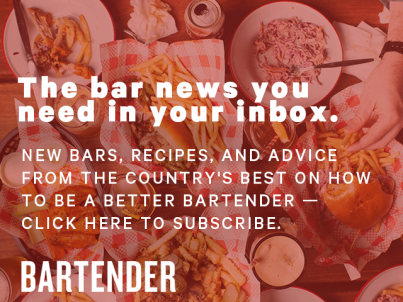 &nbsp
Take a look at the list below, and drink it all in person at Shady Pines Saloon, Shop 4, 256 Crown Street, Darlinghurst.