Planning a European trip this year? Make Bar Convent Berlin 2017 a part of it
Bar Convent Berlin began as a small experiment of a few exhibitors back in 2006. Today, it's grown to be the most diverse and biggest trade show in Europe and has been instrumental in bringing the bar
community together.
"It's much more connected now, and much more global," says one of the show's founders and publisher of German language bartending mag, Mixology, Helmut Adam.
"And the same way the show has grown the industry has grown."
ADVERTISEMENT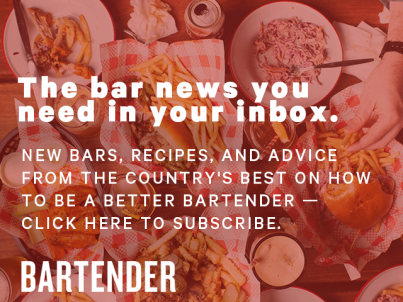 &nbsp
BCB celebrated its 10th anniversary this year in Berlin and it has cemented its position as one of the leading bar trade shows, globally. Pulling visitors and exhibitors not just from the German language countries of Europe but from the UK, France, Northern and Eastern Europe, and even as far afield as the USA and Asia, it's described locally as a bartenders' Christmas.
To get an idea why, you just need to wander the halls — all five of them. All the players of the global bar industry are there, of course (Bacardi has a presence, for instance, and can be relied upon to pull out all the stops for a killer industry party); but so too are the small, quirky brands, some of which we'll never even get to see on our fair shores.
In 2016, they hosted some 317 different exhibitors, and had more than 11,000 people pass through the doors.
You'll see a number of worthy and inspiring seminars — most of which, conveniently for us lazy linguists from Australia, are conducted in English — and hear from a range of international luminaries of the bar world.
There's also plenty going on outside the two days of the show. Check out our Berlin page in this issue to get an idea of the must-see bars in the town, and if you go, make sure to check the schedule and touch base with the brands here, as they can help you get access to the many big industry parties happening over the course of the event.
Bar Convent Berlin returns for its 11th year in 2017 — mark your diaries for October 10th and 11th, and start researching your Berlin stay.