Singapore is having a bit of a moment in the craft cocktail world, becoming the destination for many a bartender looking for a country change. We caught up with Tron Young, one half of the team behind both the Singapore Bar Awards and their just launched Hong Kong Bar Awards, to get his take on the must-do bars in the Lion City.
"The four bars I'd say you have to go to all opened in 2011," Young says. "In Singapore, there's a few of us who call them the class of 2011. There's 28 Hong Kong Street, The Library, Jigger & Pony, and the Cufflink Club. They're all really good, and if you're in Singapore they're all a must. The good things is those four all have different personalities, they all do their own thing, they're all very different from each other — they're all great bars, and all great cocktail bars."
28 Hong Kong Street is an emotional connection for me. I think, from the early stages of 2010 to 2011, Spencer and Paul used to come to my bar a lot and we discussed their opening. It just brought something new and different to Singapore — not that drinking in Singapore was bad, the Singaporean guys who were there in that year, they were great drinking venues. 28 Hong Kong Street just brought something a little bit new, a little bit different, which is always refreshing. It's like a new flavour. What I most like about it is that it's very industry — you can go there and see your mates, you can see your colleagues, and you can always go alone. 28 is just fun and exciting.
The Library
Their pretentiousness was quite annoying, but secretly I liked it: I liked the password, I liked the small door, I liked having to work to get in. I hated it at the time, but now that it's stood the test of time it's proven that it matters and there is a market for it. At that time, [then bar manager] Stefan Ravalli also brought something new — people never saw cocktails, these beautiful cocktails in nice glassware, they'd never seen bathtub punchbowls and stuff like that, and the room was very special as well. In Singapore everything was clean, and new and fresh, and The Library was this copper bar and there was dust and shit everywhere and it was good to see that kind of bar.
Man, I don't want to say it's my favourite but it's pretty up there — I like it because of the hip-hop. When [owner Joel Fraser] played hip hop at Cufflink I was like, yeah, this is my kind of bar. Plus, the other thing that Cufflink Club brought was the atmosphere in Australia that you never got in Asia where you'd go up to the bar to order. Everything is table service, you never hear of three or four deep at the bar in Asia, It was very close to PDT where it's sit down only in bars. Cufflink Club was pure that — the way the bar's designed there's a big gap between the back and the bar, right? It forced people to interact that way and on the busy Friday nights, you can't walk to the bathrooms you know? The drinks were good too, Joel was great.
ADVERTISEMENT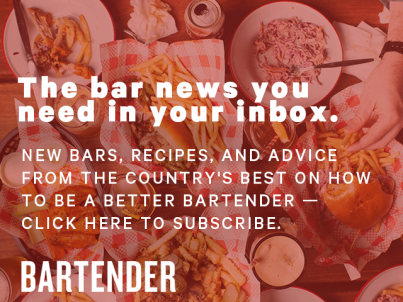 &nbsp
It's a soft spot in the heart — Jigger & Pony is great. When you went to Jigger & Pony you would definitely see [owners Gan Guoyi and Indrah Kantono], not so much now that they have five venues, but back then you'd go in, sit down, and eventually get to know the staff. Jigger & Pony, I don't want to say it was like my second home, but it was my go to bar, right? Open super-late, till 3am… not that they weren't rowdy and lively, but there's more of a less clubby feel — they were more bar, they were more hospitality-focused. Jigger & Pony is a special spot in my heart and the first place I would recommend.