Story by Nikita Ward
San Francisco, the city by the Bay, is known for its year long fog, hilly landscape and colourful Victorian houses.
San Francisco is amazing. I instantly fell in love with this city. You can walk for hours around this beautiful city discovering parks, galleries and bars. The bars are grouped more closely here than in LA so you can walk between them and make a night of it in each area. I would recommend a night in the Mission District and one in North Beach. The cocktails are delicious and clever, and I was warmed by the friendliness and tight knit bar community of San Franscisco.
One of my favourite neighbourhood dive bars in the Mission with a good selection of spirits.
Go: For the casual atmosphere and friendly owner bartenders.
Stay: Play pool, hang in the courtyard, chat with the friendly locals.
Art deco bar with a big craft beer list tucked in the back of a movie theatre.
Go: For the cocktails and beer. Stay: And watch a film.
ADVERTISEMENT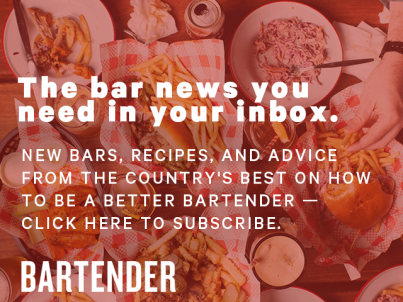 &nbsp
Old style apothecary themed bar with great cocktails to soothe all your ailments.
Go: For the cocktail list and beautiful menus. Stay: To visit the second underground bar.
Bar specialising in local produce, beers and Californian wines.
Go: For the great drinks selection. Stay: For the great service and expansive whisk(e)y list.
When you're not drinking, you could be doing this…
Do a day at Golden Gate Park: wander through the beautiful sprawling grounds, see the Art Deco Conservatory of Flowers, visit the Botanical Gardens, do the Japanese Tea Gardens, see the Science Museum and the de Young Gallery.
Go to the Ferry House Marketplace: see the docks and discover all the delicious food vendors and stalls inside one of San Francisco's famous landmarks.
Drive the Golden Gate bridge: stick your arms out the window and feel the rolling fog, it's magical!