Del Maguey brings you a special limited edition from their Vino De Mezcal series made in lush, remote San Luis Del Rio, Oaxaca where the Red Ant River flows.
Madrecuixe is a wild tall cylindrical maguey (agave) like Tobasiche with leaves that grow from the ground up as opposed to Tobasiche that sheds its lower leaves as it grows, leaving a bare dry cylindrical piña. These mature Madrecuixes have been earth-roasted, fermented with airborne microbes, twice distilled and unblended the original, centuries-old Oaxacana hand-crafted way.
What colour is green? Banana leaf, green papaya, just-mown alfalfa, tarragon and fresh-cut bamboo give way to circus peanuts and sweet, fresh-forward tropical fruits of mango, pineapple and a soft malty note. This extremely rare mezcal is silky, elegant, medium-bodied and with a long, dry, clean, dusty finish.
Production notes

Pueblo: San Luis Del Rio
Palenquero: Paciano Cruz Nolasco
State: Oaxaca
Region: Valles Centrales
Maguey: Madrecuixe
Agave Species: Karwinskii
Age of Maguey: 10-15 years
Elevation: 900 M (2952 feet)
Roast Duration: 3-8 days
Type of Wood: Mezquite, Quebrachi, Huamuchil
Milling: Wheel, Horse
Size of Tinas: 1400 L
Fermentation Duration: 6-8 days
Water Source: Spring
Still Type: Copper
Still Size: 350 L
Vol Ordinario per Tina: 200 L
ABV of Mezcal: 47%
Vol Mezcal Produced per tina: 70-90 L
Available now from Vanguard Luxury Brands. Phone 1300 DRINKS or email james@vanguardluxurybrands.com.
ADVERTISEMENT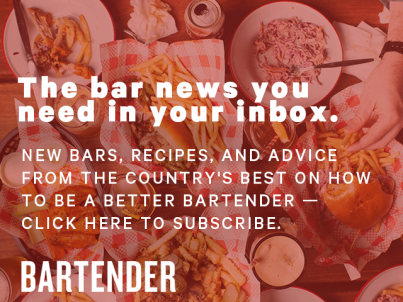 &nbsp