In this month's instalment of When Two Drinks Collide: Long Chim combines the Sidecar with the Piña Colada to create the Side-Colada.
Long Chim's bars manager, James Connolly, is known for being a fan of tropical tastes, and his Side-Colada doesn't disappoint (hello, coconut). Note, too, the use of saline solution; it has the benefits of making flavours pop and drawing them across the palate.
Side-Colada recipe
40ml coconut butter-washed cognac
20ml Malibu
20ml fresh lime juice
3 drops pineapple bitters
1 dash of saline solution
1 dash of agave syrup
Shake all ingredients with ice for 8 to 10 seconds. Fine strain into a chilled cocktail glass rimmed with pineapple sugar.
ADVERTISEMENT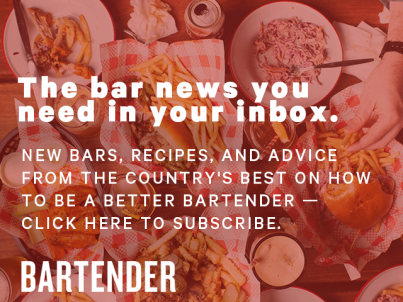 &nbsp