Whereas being a bartender was once the type of job you did on the side, getting you through uni, whilst you were waiting for your breakthrough role on Neighbours, or writing that great Australian novel, these days it's more professional and a bona fide career. Bartending can open up doors to ownership, to ambassadoring for a brand, for travel across the globe.
And that means that training is more important than ever — for the guest experience, sure, but also for your own career.
So what can you do to get training going in your bars? Well, you could emulate the efforts of some top notch hospitality groups.
It's well established that Sydney's Swillhouse Group has some pretty knowledgeable staff, with venues like The Baxter Inn and Shady Pines often on lists of the best bars in the world.
They've got a person dedicated to their efforts for educating their staff, in the guise of James Irvine. Irvine conducts training sessions each month, from topics like tiki drinks to tequila and more.
ADVERTISEMENT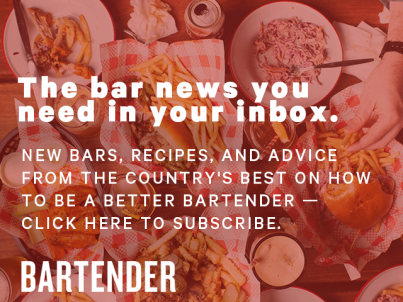 &nbsp
It's an approach that Andres Walters, who looks after both Kittyhawk and The Lobo Plantation, has described to us before. Given that The Lobo Plantation stocks upwards of 250 rums, staff knowledge in selling these products is key.
"Every second week we have trainings. Most of the trainings will be on rum but we still need to know about whisky, we still need to know about gin, so we train on everything," he says.
"What we've been through in the last two and half to three months, we've had all the ambassadors come in, talk about their brands. We're now at the point where because we import so many rums ourselves, we get the staff to handpick a few rums. They have to go research, get in touch with the distillery. That's their mission to go do that, find out all the information, compile it and present it to us. That helps with presentation skills in front of peers (which is great for cocktail competitions); it also helps them learn about rum and to be able to impart knowledge on their peers."
But some operators are complementing their training programs by integrating it more fully with their hiring and management procedures.
At Bar Convent Berlin this year we sat in on a seminar from London hospitality consultants and bar operators Lewis Hayes and Nate Brown. They own Merchant House in London, and what they're looking for is building a bartender form the ground up — so they don't care where you've worked before.
"The more bars you've worked in, the less likely you are to be employed by us," Hayes told the audience.
"We're after people with no experience, we want to train them from the ground up," said Brown. "We start with hiring someone we want to have a drink with — that's the only criteria because at the end of the day, that's what our guests do.
'We don't care where they've worked, we don't care if they've got loads of experience, we don't care if they've done their WSET's. We want someone who's just a nice person. Can they smile, can they communicate? That's all we're after."
From there, they want to ensure that their staff's values are aligned with what they want to achieve.
"The first thing we introduce them to is Golden Circle. It's a bit of a cheesy American thing. What it does is it just focuses on why you're there, why you get up in the morning," Brown said.
"For us, it's all about the guest. We want to embrace what hospitality really is."
So they conduct trainings with their staff, as well, but they start from the point of assuming that the trainee knows nothing. "We'll say to them, 'we're going to pretend you know nothing,'" Brown said. They then train them on everything, and the way that they do things (as opposed to how you may have doen things before).
But it's their particular organisational structure of the business that they say builds upon the bar's culture.
"We don't employ managers. So everyone does everything, so in our bars, everyone who works there needs to be trained in the same skillset as everyone else," Brown said. No floor staff — everyone is a bartender, and can host, can do the floor, the bar. Everyone is employed on the same level, and can do everything that needs doing in the venue.
But maybe you don't have the resources within your bar to do trainings every other week, or you need some help with it. There's a number of brands and distributors who have professionalised their own training programs over the years, and next, we take a look at some of the best programs around and what you can get from them.