The Indie Spirits Tasting is about to hit the road, making its debut in its third Australian city – Perth. Following on from cracking events in Sydney and Brisbane, the team here at Australian Bartender magazine HQ thought it was about time we headed over to Perth with this boutique event that is dedicated to showcasing artisan spirit brands. For just $55 you will have access to over 25 suppliers and 120 boutique spirits, delicious bar snacks, as well as intimate tasting seminars that take a deep dive into craft production and great hooch. Indie Tasting Perth will be held at the Flour Factory from on Wednesday 15th March from 5pm till 8.30pm. Click here to buy your tickets now.
In order to give you a little insight into the brands on show, we will be showcasing some distillers, distilleries and their brands in the lead up to the Indie Spirits Tasting Perth. So to kick things off we had a chat with Cameron Mackenzie, co-owner and distiller of Four Pillars Gin.
Q: Craft distilleries are popping up around Australia. What's your take on the Australian craft spirits market? And more specifically the WA craft spirits market?
Cameron: It's an incredibly exciting time across Australia for craft spirits. Its a real shame that in Australia we continue to import the majority of our spirits, despite the fact that we have a compelling story to tell, with the incredibly unique native botanicals we use, the pure clean water, and our innovative culture. Australian spirits – gin, whiskey rum etc. – are now winning awards at spirit shows all around the world which is fantastic. There is an enormous opportunity with Australian spirits, and I think the best it yet to come.
ADVERTISEMENT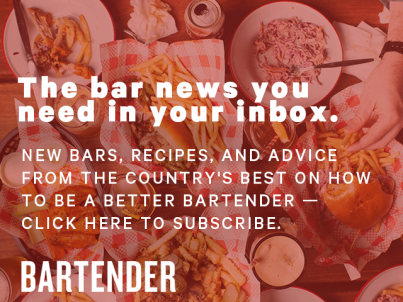 &nbsp
Q: Give me a little bit of background on your brands and what prompted you to start them
Cameron: My business partner Stu Gregor and I had been involved in the wine industry for years, and we always drank gin as our spirit of choice. Gin is aromatic, flavoursome, balanced and textural – not dissimilar to wine. We originally thought about making tonic water because the domestic selection was terrible, but after a while (and many gins) we gravitated back towards the spirit and decided to stay in the booze industry. It took three years to research and cut through the red tape. We did hundreds of small test distillations before deciding on the final recipe. We launched this on a crowd sourcing website and it received an amazing response. We still have "Batch 1" folks come through the distillery for a drink and a chat.
Q: Tell us a little bit about your distillery and your distilling process.
Cameron: When we first started we were out the back of a mates winery in the Yarra Valley but we rapidly outgrew the space. Fortunately, we stumbled upon a beautiful old timber yard in Healesville and converted it into our new distillery and bar/tasting room. On the production-side of the distillery we have three copper pot CARL stills from Germany: Wilma, Jude and Eileen. Wilma and Jude are 450L and 600L respectively, and Eileen is a small experimental still that gives us the capability to make small batches of all kinds of things. We distil using a mixture of exotic and local botanicals – the most interesting/unique of which is probably our use of whole, fresh oranges. It's quite unusual to use fresh citrus in gin but Australian citrus is highly aromatic and gives our gins a beautiful, distinct citrus note.
Q: What products do you have in your portfolio?
A: Our core portfolio consists of our Rare Dry Gin, Navy Strength Gin, Barrel Aged Gin and Bloody Shiraz Gin. Then we have a number of 'experimental' gins as a side range including our Spiced Negroni Gin, Australian Christmas Gin and Modern Australian Gin. We also have two marmalades that are made using the oranges we steam during distillation: Orange Marmalade and Breakfast Negroni
Q: Are you launching anything new at Indie Perth?
Cameron: At Indie Perth we will have the new release of our Barrel Aged Gin – Solera No_6 (see tasting notes below).
Q: Who will be on hand to discuss the brands at the event?
Cameron: Our Ambassador and Bartender at Large, Sam Ng.
So head to Indie tasting Perth you'll get a chance to have a crack at their new solera gin release, the Barrel Aged Gin Solera_6, as well as their flagship Rare Dry Gin, Navy Strength Gin, and Spiced Negroni Gin.
Four Pillars Barrel Aged Gin Solera_6
To create our Barrel Aged Gin we first batch distill in our CARL stills using the same botanicals as our Rare Dry Gin. Then we transfer the gin into a solera of nine French oak chardonnay barrels, each with a subtly different character. Every six months, Cameron tastes the barrels and then blends a portion of each to create this complex, nuanced and entirely too sippable gin.
This is our sixth release to come from the barrels in our original solera, which still retain some gin from the first time we filled them on Christmas Eve 2013.
Indie Tasting Perth – The Flour Factory, Wednesday, 15th March. 5pm-8.30pm. It promises to be a day of good times and great spirits, and with tickets only $55 (Click here to get your ticket to Indie Spirits Tasting Perth now.) you're best to secure yours early. Open to both consumers and trade, this event caters to all those with an interest in unique spirit brands.
-ends-
In 2017, Perth is the first destination for the Indie Spirits Tasting, with stops in Brisbane on Sunday the 28th of May at Lefty's Old Time Music Hall, and Sydney for Bar Week on Sunday the 17th of September at Restaurant Hubert.
To keep updated with all the distilleries, spirits, and seminars at the Indie Spirits Tasting events happening around the country, make sure to like us on Facebook, follow us on Instagram, and keep an eye on indiespiritstasting.com.au.