You've seen them, those bars that take a deep dive into one category of spirit; the whisky bars with unpronounceable independent bottlings you can't find anywhere else, the gin bar with more botanicals than Kew Gardens, the rum bar with a shipload of the sugarcane spirit on its shelves.
But these selections can present some challenges. Though you may know your agricole from your aguardiente, the sheer volume of choice can be intimidating to novices and the general punter.
That's where a considered menu can aid your staff, and it's an approach taken by Melbourne's The Rum Diary Bar.
They've got more than 180 rums (by our count) lining their walls, and that represents a challenge.
So what do they to do? They've put together a comprehensive and fun menu to guide punters through the process.
ADVERTISEMENT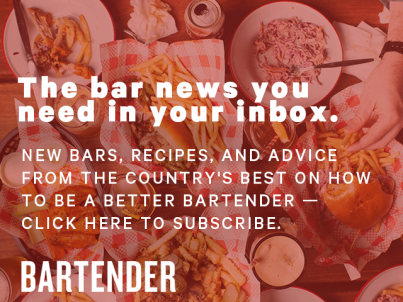 &nbsp
First up, to demystify rum and its regions, they've got an easy way for those just setting out on their rum journey. Featuring a "nautical pirate design, we open with rum flights, a specially selected group of rums based on style and quality," says owner Hamish Goonetilleke. Three styles (British, Spanish, and French & Portuguese) are broken into two flights (regular and premium) of five rums each. "These are self guided and are accompanied with tasting notes on each of the rums," he says.
Then it's onto the cocktails, a sure way to get the more sceptical of rum drinkers passionate about the spirit.
The cocktail section is where you can "take a trip through the Caribbean and discover rum cocktails based on the rum country origins," Goonetilleke says. It looks like a boozy treasure map across the high seas.
"With stories, visual glass of serve and a flavour wheel per cocktail, we hope it's an engaging and entertaining take on what a cocktail menu can be," he says.
There is, of course, a full listing of all the rums they have available (broken down again into countries) towards the back of the menu. It's a long list — running to a good 50-odd pages — so we haven't got the spirits pages below, but check out the flights and cocktails; head into the bar to check out the full spirits list.