The Indie Spirits Tasting is about to hit the road, making its debut in its third Australian city – Perth. Following on from cracking events in Sydney and Brisbane, the team here at Australian Bartender magazine HQ thought it was about time we headed over to Perth with this boutique event that is dedicated to showcasing artisan spirit brands. For just $55 you will have access to over 25 suppliers and 120 boutique spirits, delicious bar snacks, as well as intimate tasting seminars that take a deep dive into craft production and great hooch. Indie Tasting Perth will be held at the Flour Factory from on Wednesday 15th March from 5pm till 8.30pm. Click here to buy your tickets now.
To kickstart this event, we are showcasing some of the distilleries that will be showcasing their wares at our inaugural Indie Spirits Tasting Perth. We first came across New Zealand distillery, Cardrona, on a trip to Queenstown last year, and they've been creating quite a buzz for themselves. They launched into the Australian market late last year, and will be bringing their brand of artisan spirits to Perth in March. We asked founder and owner Desiree Whitaker a few questions about her distillery and the products they make.
Q: Craft distilleries are popping up around Australia. What's your take on the Australian craft spirits market? And more specifically the WA craft spirits market?
We are excited by the craft spirit movement – properly made spirits made from scratch.  Craft spirits with character and heart.  The craft movement is following in the footsteps of the craft beer and previously, wine industries, where care, attention and character and returning to our spirits.  West winds were probably the for runners for starting the whole craft spirits industry in Australia and they've led the way ever since in my eyes. A favourite of mine coming out of WA is Hippocampus they looking to achieve the same quality of spirit as us and are one of a handful that are creating their spirit from scratch, which really shows in their base spirit.
ADVERTISEMENT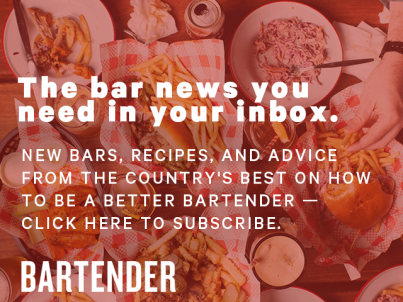 &nbsp
Q: Give me a little bit of background on your brands and what prompted you to start them.
In 2011, I started exploring the idea of distilling spirits for a living.  I was lucky enough to travel extensively learning from some of the world's great distillers.  But, I quickly came to learn that truly crafted spirits made all from scratch are actually a rarity.  The vast majority of "distilleries" both here and abroad were purchasing in bulk spirit, bottling it, and calling it their own.  One of the first courses I did was learning to make vodka.  I thought I would learn to take a raw ingredient, mash, ferment, distil, proof and bottle, but instead we learnt to add water to purchased alcohol.
I was shocked.  And then angry. Angry that the craft customer was being, in my eyes, deceived.  You should be able to trust that what you are being led to believe is in the bottle is in the bottle, whether it be vodka, gin or whisky.  And I felt that the customer deserved a truly crafted spirit.  In May 2013, after more than two years research, I drew a line in the sand – it was now or never.  I sold my farm, moved to Wanaka and started my search for the distillery site at Cardrona.
On the 23rd October 2015, my birthday, the spirit flowed from the stills for the first time.  After more than 4 years hard work, that first taste of our Cardrona spirit was probably my best birthday gift ever.
We opened the doors to the public on the 18th December 2015, and the distillery was officially blessed and ribbons cut by John Lee (Cardrona pioneer) & Richard Forsyth (Whisky Hall of Fame, Rothes, Scotland) on the 25th January 2016.  Richard Forsyth is the owner of "Forsyths" – 4th generation coppersmiths, regarded as the very best coppersmiths in Scotland.
Q: Tell us a little bit about your distillery and your distilling process.
The Cardrona Distillery is located between Queenstown and Wanaka in the South Island of New Zealand.  We make all of our spirits from scratch form just malted barley, yeast and water.
Throughout the distillery build stage a couple of people tried to convince me not to use malted barley, as it is a very expensive ingredient compared to unmalted grains.  But, the flavour, character and mouthfeel that the malt delivers the spirit is exquisite and I wanted our spirits to have this character.  So I built the distillery to be 100% malt.
All of our spirits start life the same way being milled in a four-roller grist mill, mashed in a lauder-tun with traditional false floor and rakes.  Fermentation is quite long – 72 hours, using a traditional distillers yeast, Pinnacle.  The long fermentation develops the fruity esters which give character to the final spirit.  Then distilled first through a copper-pot still, named Roaring Meg, before being redistilled in our stunning German column still.
Our Gold Medal winning "The Source" Gin is then redistilled, vapour infusing juniper, rosehip, coriander seed, angelica root, orange peel and lemon peel, and proofed quite high to 47%.
You can read more about Desiree and her husband Ash Whitaker's story of their family distillery here. It's a good read.
Q: Are you launching anything new at Indie Perth?
All three of our spirits are being launched in WA at the Indie Perth. (see below)
Q: Who will be on hand to discuss the brands at the event?
James Crinson, Australian Brand Ambassador, for the Cardrona Distillery.  James is an award winning mixologist and has a reputation on the international bartender stage. James closely followed the building of the Cardrona Distillery he mixed the cocktails for the Grand Opening and is a strong advocate for the quality of the spirits being made.  James leaped at the opportunity to bring Australia Cardrona spirits and  is based in Melbourne.
The products you can sample:
The Reid
'The reid' is a rich and full-bodied vodka.  Crafted from three solitary ingredients: barley, water and yeast.  On the nose: notes of banoffee — biscuit from the malt, banana from the distinct long fermentation.  A final hint of caramel from its first copper pot distillation before being redistilled through our beautiful German column still.
The Source
Gold Medal Winner at the New York Wine & Spirits Awards 2016, The Source has been forged by the four seasons that blow through the Cardrona Valley.  The Source harnesses the very best of traditional and local Cardrona botanicals; juniper, coriander seed, angelica root, lemon and orange zest give classical backbone to The Source.  Seasonal rose hip, first brought to our Valley by the Chinese, imparts the character and history of our place.  Both copper pot and column distillation for a unique and rare New Zealand Gin.
Rose Rabbit
Rose Rabbit is a small batch New Zealand Orange Liqueur.  We hand-make Rose Rabbit by soaking delicious New Zealand orange in our own rich Cardrona un-aged Single Malt spirit and then naturally sweeten.  Fresh zest dominates the nose while the Single Malt Character blossoms in the mouth.  Lingering sweetness.  Perfect for mixed drinks or sipped neat.
*tasting notes by supplier
Indie Tasting Perth – The Flour Factory, Wednesday, 15th March. 5pm-8.30pm. It promises to be a day of good times and great spirits, and with tickets only $55 (Click here to get your ticket to Indie Spirits Tasting Perth now.) you're best to secure yours early. Open to both consumers and trade, this event caters to all those with an interest in unique spirit brands.
In 2017, Perth is the first destination for the Indie Spirits Tasting, with stops in Brisbane on Sunday the 28th of May at Lefty's Old Time Music Hall, and Sydney for Bar Week on Sunday the 17th of September at Restaurant Hubert.
To keep updated with all the distilleries, spirits, and seminars at the Indie Spirits Tasting events happening around the country, make sure to like us on Facebook, follow us on Instagram, and keep an eye on indiespiritstasting.com.au.