The Indie Spirits Tasting is about to hit the road, making its debut in its third Australian city – Perth. Following on from cracking events in Sydney and Brisbane, the team here at Australian Bartender magazine HQ thought it was about time we headed over to Perth with this boutique event that is dedicated to showcasing artisan spirit brands. For just $55 you will have access to over 25 suppliers and 120 boutique spirits, delicious bar snacks, as well as intimate tasting seminars that take a deep dive into craft production and great hooch. Indie Tasting Perth will be held at the Flour Factory from on Wednesday 15th March from 5pm till 8.30pm. Click here to buy your tickets now.
We're big fans of South Australia's Applewood Distillery — master distiller Brendan Carter is a walking fount of distilling knowledge and not shy with his opinions. Applewood will be showcasing a bunch of their brands at Indie Perth which is exciting news as they have developed a bit of reputation for working with Australian indigenous ingredients, and their Applewood Økar has been popping up in the country's best bars. We asked Brendan Carter, who owns and runs the distillery with his wife, Laura, a few questions about craft distilling and their brands. 2017 looks set to be a big year for Applewood as they are in the process of lots of construction with their new whisky brewery and distillery arriving.
Q: Craft distilleries are popping up around Australia. What's your take on the Australian craft spirits market? And more specifically the WA craft spirits market?
It's definitely gaining momentum – and finally! The Aussie craft distillation industry has been juvenile for way too long, and now we're starting to hit critical mass for us all to get global attention. It largely started with the great work that the Tasmanian's put together, but the width and breadth of creative energy across the mainland distilleries is pushing us all to the next level.
Specifically in WA, I find a few things – great local produce being taken advantage of – WA has some insanely good grain resources and the corresponding quality of whisky is astounding (see Limeburners). Native produce – WA has some of the greatest resources of indigenous botanicals, and many distilleries are searching to use these in the most creative of ways, it's only a matter of time before we see a plethora of new and exciting products hitting the market. City/Metro distilleries are also on the rise, with the likes of Hippocampus leading the way in Perth, it's a type of distillery that we're seeing around the country – we see it in Red Hen (Adelaide), Archie Rose (Sydney), Melbourne Moonshine (Melbourne)…these are what I like to call – the People's Distilleries. They give such great exposure to the craft in highly dense populaces, engaging people and spreading the good news. It won't be long until craft distilleries join the ranks of breweries/brew pubs – one will always be within a 30 minute commute!
ADVERTISEMENT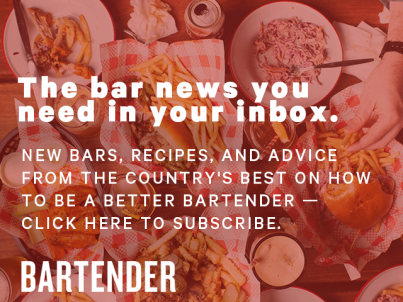 &nbsp
Q: Give me a little bit of background on your brands and what prompted you to start them.
Applewood Distillery is a culmination of ideas and philosophies that we've dragged from our winery (Unico Zelo) and catapulted into the horticultural world. It's a distillery that sits within it's agricultural landscape, not on top of it. We seek Australian identity in the beverages we craft – be it Gin based on native juniper, peppermint gum leaf and desert limes or amari based on riberries, blood limes and strawberry gum leaf. We want to tell Australian craft distillation stories to the rest of the world.
Q: Tell us a little bit about your distillery and your distilling process.
Our distillery is based in Gumeracha, Adelaide Hills in one of the original cold stores built for exporting apples to the UK. It's the heart of the agricultural side of the Adelaide Hills – where all the stuff is actually grown, where the horticultural action happens. Our processes vary based on the produce-at-hand, but a general ethos of treading lightly on the earth, and celebrating Australian sites, soils, lifestyle and culture sits above all we do. That could mean minimising filtration, zero fining or additives, recycling heat off the still or advising local farmers how to grow native ingredients to benefit their land.
Q: What products do you have in your portfolio?
Our core range is Gin, and our two Amari (Økar and Red Økar) – we also have a range of Cellos borne from overlooked local produce (Limoncello, Cherrycello and Espressocello). Another big part of what we do is highly limited edition one-off batches that allow us to stretch our creative muscles whilst challenging the idea of what a craft spirit is. We might have a new limited edition Gin on show at Indie Perth – but we're keeping a lid on it for now 🙂
Some products for sampling:
Applewood Gin
Applewood Gin is inspired by Spring-time in the Adelaide Hills, distilled from grape-based spirit and composed of the following botanicals: Juniper Berries, Coriander Seed, Angelica Root, Ginger Root, Lemon Myrtle, Earl Grey Tea, Lavender, Vanilla, Cardamom, Macadamia, Lemon and Orange Peel.
Applewood Espressocello
Made using distilled spirit derived from local winemakers that have had winemaking experiments go wry. We purchase the resultant wine from them at their cost of production, nullifying all forms of risk they undertake with winemaking experimentation. The coffee beans we use are imported exclusively from Mexico – the brandy-base spirit that we make is cold-dripped through these beans over 24 hours, and cold-brew used to dilute it to strength. It an intense coffee-hit with a vanilla, chocolate and citrus dominant
Indie Tasting Perth – The Flour Factory, Wednesday, 15th March. 5pm-8.30pm. It promises to be a day of good times and great spirits, and with tickets only $55 (Click here to get your ticket to Indie Spirits Tasting Perth now.) you're best to secure yours early. Open to both consumers and trade, this event caters to all those with an interest in unique spirit brands.
In 2017, Perth is the first destination for the Indie Spirits Tasting, with stops in Brisbane on Sunday the 28th of May at Lefty's Old Time Music Hall, and Sydney for Bar Week on Sunday the 17th of September at Restaurant Hubert.
To keep updated with all the distilleries, spirits, and seminars at the Indie Spirits Tasting events happening around the country, make sure to like us on Facebook, follow us on Instagram, and keep an eye on indiespiritstasting.com.au.